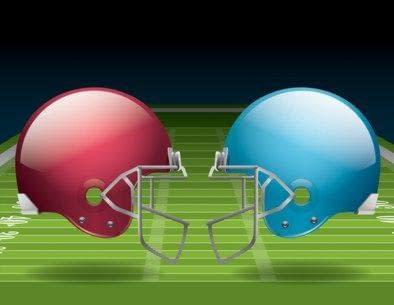 30 Jan

Advertising During The Super Bowl Is Not Just For Big Business

Advertising during major televised events like the Super Bowl can be advantageous even for small businesses. The Super Bowl is synonymous with parties, rivalry, football pools, fun and million dollar ads. An advertisement during the Super Bowl is simply not tangible for most small business owners. That's not to say it's not an achievable goal for many. Thanks to social media lots of advertising exposure is tangible locally where our businesses thrive most.

Social media has made it very easy for us to reach customers at an affordable cost. If done correctly, leveraging events like the Super Bowl can help you gain a tremendous amount of exposure. How many times a day do you see people sharing photos on Facebook, creating boards on Pinterest, posting photos on Instagram, tweeting their thoughts or sharing useful information? Still not convinced social media advertising works? Social media provides measurable and cost effective advertising opportunities for small businesses. If you see your target customer sharing and engaging in conversation on a particular social media platform, that might be a good channel to create an advertising campaign. The trick is to capitalize on it.
Sure you can create a product or service based ad or Facebook post during the Super Bowl. However, truly getting into the game is best. What I mean by that is making your content on social media authentic to what's happening at the current moment. It's all about relevancy! For example, you could share the team you are rooting for on various social media outlets. Maybe use hashtags in your posts such as #superbowl2015. Using hashtags will make it easier for people to find you and join the conversation. You might want to share a short video that relates to Super Bowl viewers. Use humor, creativity and a little bit of strategy.
Most of all, try adding a little excitement about the game. Simply just pushing an ad or plain old content in front of a Super Bowl viewer may not reap too many rewards. Creating relevant and interesting content around mainstream events will most likely be more fun for you and your followers.
Go Patriots! I do want my New England clients and friends to see their hometown team win. I will be rooting for the Pats and eating guacamole and chips. I hope they do the same for me when it's baseball season. Enjoy the game!