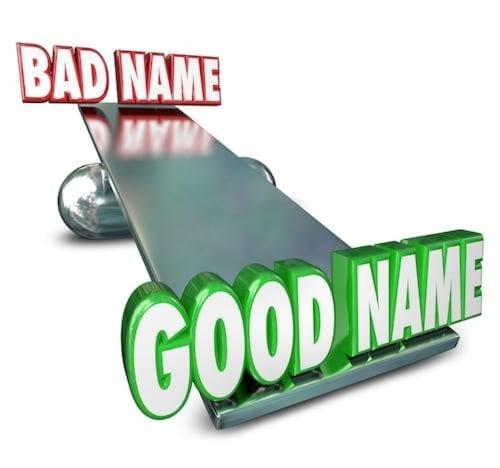 31 Jul

How to Develop Your Business Name: 10 Top Tips

The business name you choose has an immense impact on how your customers perceive you. If you are starting a business from scratch, your mind is probably distracted by cash flow, venders and taxes amongst other things. However, your business name is just as important to get off on the right foot.

When you start the process to develop your company name, it's a good idea to write down or use your computer to note your values, products and services. You may be starting a new company and have no idea where to begin. You have to start somewhere, such as searching online for how to develop your name.

Here are 10 Top Tips on How to Develop Your Business Name

1. The Words That You Use
Develop your company name using words that describe the company. This doesn't necessarily mean your name has to describe what you do, but it portrays a feeling you want to get across. For example, if you are opening your own spa business you could call it 'Oasis Spa', the fact that the word spa is in the title tells everyone what the business is about. Alternately, your business name could be something like 'Daily Retreat' or just 'Tranquil', which is portraying your business vibe.

Words evoke an emotional response. You can convey your message with just one word and increase interest. Avoid using words that may cause a negative reaction. Some words may have unpleasant connotations. If you are questioning the use of the word or words at all, go with your gut and exclude it.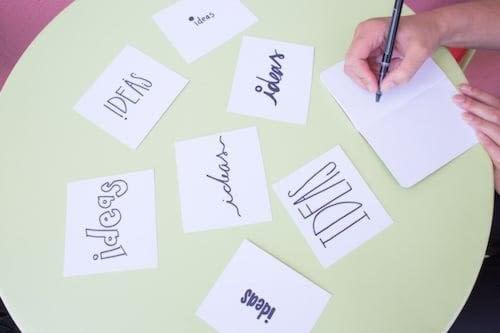 2. Develop Your Business Name To Be Memorable
Choose a name that makes you stand out from the crowd. In today's world it's incredibly hard to come up with something 100% unique as there are so many companies, but it's not impossible. When you have created 5 to 10 name ideas share them with people in a conversation and then go back later to see which one they remember. If any names resonate or hold any significance in their mind, you may be on to something.
3. Avoid Unusual Spellings and Difficult Pronunciations
Yes, you want to stand out from the competition but you also want people to be able to spell and pronounce your business name easily. Take pronunciation into consideration when developing your business name.

4. Write Your Company Name Ideas Down
If you have an idea, write it in notes on your phone, type in out using Microsoft Word or simply jot things down on a scrap of paper. When you are thinking of business names, it's very easy to forget your last thoughts!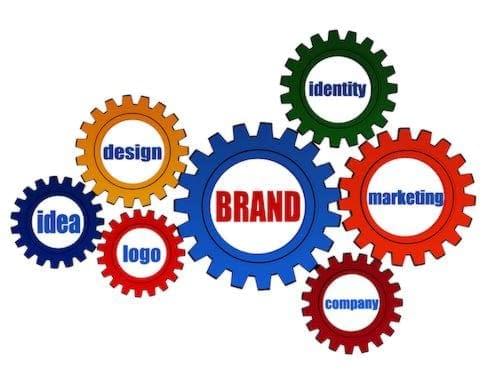 5. Use Real Words
Business names developed from stratch can be risky. More than one company has been embarrassed by a new name that has negative or obscene meanings in another language. Checking international implications is always advised when creating an entirely new word for a business name.
6. Keep It Simple
Think about big company names like 'Apple', 'Google' and 'Amazon', these are all short simple words and easy to remember. This isn't a hard and fast rule as it depends on what your business is, but keeping your business name simple can make it easy to be remember.
7. Make Your Business Name Appropriate
Develop your business name so that it makes sense and gives at least a hint of what you do. Calling a children's nursery 'Little Rainbows Daycare' would be suitable but you can come up with an out-of-the-box name. If it has a ring to it and many parents or guardians seem to like it, you're on the right track.
8. Business Name Brainstorm Seasons
Brainstorming seasons play a vital role when developing your business name. Discuss your ideas with family, friends, co-workers and business partners you can trust. Close contacts know you well and have a thorough understanding of what you are trying to achieve so it can helpful to share ideas with them. You can also talk to potential customers when feasible. Inspiration comes from many people and places so be open to listening as well as initiating conversation. You can also use visual brainstorming tools such as VisualThesaurus.com to help you come up with alternative words.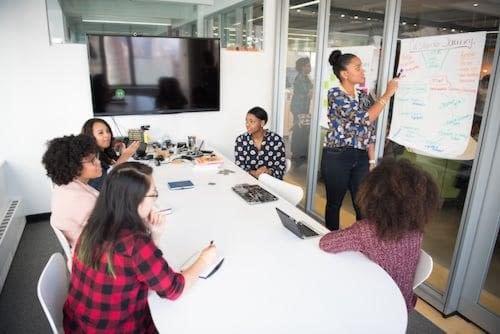 9. Think About The Future Of Your Business
How to develop your business name so that it doesn't confine you in the future is a question that isn't asked often enough. Do you want to extend your product line someday or do you think you may expand to different locations? If you have a business that makes and sells personalized dog accessories you may one day want to expand into other pet accessories. The same theory applies for using geographical names of locations in your business name if you foresee changes in the near future. Is it possible you may move to a different town? What are the chances your business will expand to another State? These are all good questions to ask yourself while beginning to develop your business name.
10. Is The Business Name Available?
It's important that your business name is the same as your online domain name but it's not absolutely necessary. Check Network Solutions or GoDaddy to see if the domain name is available to match your business name. Customers will assume that your website will be your company name followed by '.com'. Make sure that your domain name is available with '.com' instead of settling for '.net', or '.info'. Many more domain name extensions are becoming available but try a .com domain name first. Make sure there isn't a registered trademark already being used or check if an application was filed for the name you've chosen on the United States Patent And Trademark Office.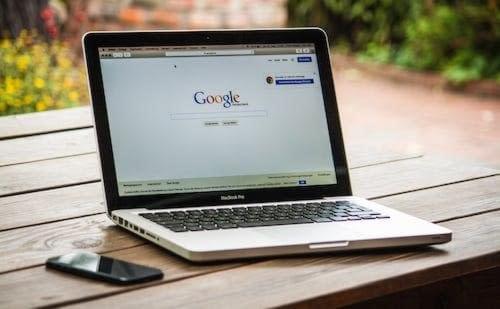 Names are powerful! Your business needs to sound good when it's said aloud. You don't want it to be a tongue twister. Try using two words that begin with the same consonant like 'Best Buy' or 'Coco-Cola'. To see the '2017's best and worse band names – and 3 naming trends for 2018′ visit FastCompany.com. When you write the name on paper or hear it our loud does it look and sound good? Make sure that it doesn't have any akward abbreviations that form into an unwanted word.
Still wondering how to develop a company name and struggling to come up with your brand identity? Working with a specialized marketing and advertising company to simplify the process can allow you to focus your energy on the other important aspects of your business.
Vision 2 Market begins by asking clients to fill out a Brand Questionnaire. It's a 2 page document that allows us to learn more about your business. It's best to have an image of who you are and what your company values are prior to developing a company name. A questionnaire prompts you to think about the message you want to convey. It asks specifically what descriptive words you like and what words you don't like. It's a helpful tool that guides you down a creative path and allows us to fully comprehend who your customers are and what you desire. The next steps involve interactive brainstorming and delivering branding concepts within 7-10 business days. The end result will speak to you and your customers. Build a powerful brand identity and get your name out there!
If you have any questions about developing a name for your business and brand, contact 781-364-7611 or use the contact form on the Vision 2 Market website to schedule a free consultation.