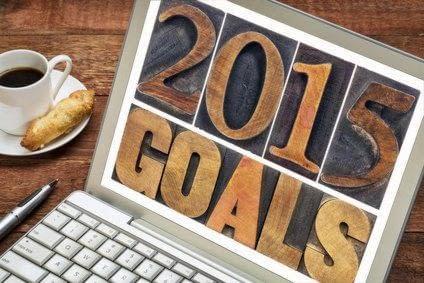 26 Dec

2015 Marketing Strategies

Chances are your small business has been extremely busy taking holiday orders or you've been enjoying the holidays leaving you with little or no time to consider any 2015 marketing strategies! It's important to set aside time to make some marketing and advertising goals to maintain your business growth. There are lots of marketing strategies that can help catapult your business to success.

If you find yourself thinking about finding new customers in this fast paced digital era, you are not alone. Since there has been a huge shift away from traditional advertising, there is an explosion of new opportunities you can use to stay on the right track.  Here are a few small business marketing and advertising tips to consider when putting your 2015 marketing strategy together:

1. Make sure your website is responsive and eye-catching on desktop, mobile and tablet

2. Create a call-to-action offer to entice customers to shop with you

3. Choose the right social media platforms for your business and stay social consistently

4. Create a consistent brand message online, in print & use video

5. Collect Email addresses & send out Email blasts or newsletters to new and existing customers

6. Keep your internet listings 100% up-to-date, such as Google, Yahoo, Bing, Yelp or SuperPages

7. Share your expertise via a blog and get noticed using tools like WordPress SEO Plugins

8. Advertise on the internet with major search engines and social sharing sites

9. Keep your content fresh and use captivating photos to tell your story

10. Network online and offline by engaging, starting new conversations and attending meetings

Many small businesses feel overwhelmed by marketing in the digital era. All of these tips and more can be executed in your business with diligence and marketing support one step at a time. Create a list of your marketing and advertising goals. Delegate tasks to employees with the knowledge and ability to follow through.  If you are short on staff consider hiring a marketing and advertising agency. An ad agency can provide you with dedicated support. You'll receive valuable information when you connect with marketing professionals with knowledge about the best 2015 marketing strategies and trends.

Be sure to measure your marketing efforts. You can use tools such as Google Analytics, Facebook Insights and other website and social media tools to analyze your progress. You can always tweak a few things but it's most important to consistently advertise in the right places to the right customers.

Pay attention to online social sharing. Where are your target customers sharing information? Monitor where people post and share online. This can help you determine where your business needs to be.  Establish a digital marketing budget and stay focused on your goals. Before you know it, we will be discussing the next era of advertising but it helps to stay current in order to make a smooth transition to non-traditional ways of advertising. Best of luck and Happy Holidays from Vision 2 Market! Enjoy and thank you for your support.