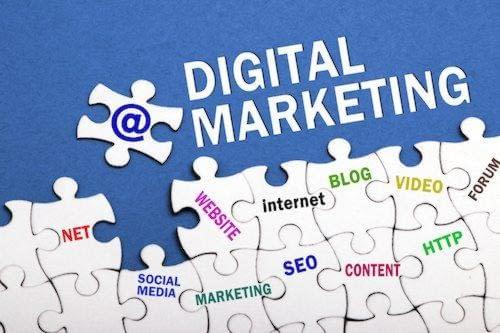 19 Sep

Digital Marketing, Social Media, Blogging, Internet Advertising, SEO – It All Works Together!

Digital Marketing, Social Media, Blogging, Internet Advertising and Search Engine Optimization (SEO) all work together! Business owners ask me what they should be doing to increase foot traffic or phone calls! The answer is in the title of this blog! Of course, there's a lot more you can do when it comes to digital marketing but these strategies ended in profitable results for many Vision 2 Market clients.

It's important to put a plan in place to participate in social media, blog on a regular basis, do some form of paid advertising and get involved with monthly onsite / off-site SEO. As business owners, we already have enough to do selling product or servicing our customers right? I can identify with you! If you are like most business owners, you are already wearing multiple hats. I just attended a Google meeting and there were so many great things about it but that's another blog. Seeing this Ted Talks Ernesto Sirolli video reminded me that we can't do it alone.
RELEVANT DIGITAL MARKETING
Marketing in the digital era has become even more of a balancing act. It's virtually impossible to participate in all these advertising and marketing strategies alone. It's more important than ever to have devoted people in your organization or freelancers focused on creating new content for your business. If my Google rep has drilled anything into my head these past few years, it's an emphasis on the word RELEVANCY! Thanks Doug! Are your digital marketing efforts RELEVANT? Why is this important?
In order to be relevant, it's essential to update your website and social media with content that is valuable to the online reader. People shop and search online for information and products or services that will satisfy their needs right. It makes total sense to share your expertise on a blog. Not only does it help keep your website relevant with Google, it shows customers that you are a viable business that stays up-to-date. Sharing your expertise freely also speaks volumes about you. It shows you are willing to share advise freely to help people learn more.
How many times have you clicked on and off a website quickly, as a result of it being out-of-date, not relevant or hard to navigate? Drive traffic to your website and help keep users engaged with current content and offers. Take steps everyday to concentrate on your digital marketing efforts to remain RELEVANT online! You're creating a digital footprint of your business online. If you're imprint is as fresh as walking along the sand barefoot today, I would say you're doing great!
I recognize the transition from traditional media to digital media happened at lighting speed. I am sure most of us did not make the transition to digital media quickly. Some of you may still be trying to play catch up. Don't be overwhelmed with trying to achieve everything at once. Look at your budget and participate in the most cost effective strategy that can reach your target audience first. Strategize with other non-competing businesses, network with the local community and get out of your comfort zone. Then do email blasts, SMS Marketing, and video marketing! Just kidding but not really! Participate in digital marketing and stay RELEVANT!