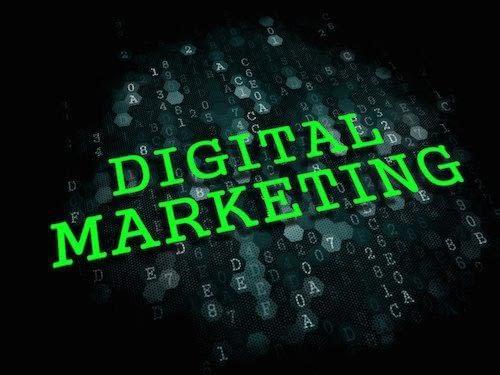 12 Nov

Digital Marketing Strategies Are On The Rise In 2016

Digital marketing strategies are definitely on the rise in 2016. If I just take one look at my phone, I can clearly see a number of marketing and advertising strategies exploding into next year.

On a daily basis, I am receiving more emails from companies. I am downloading more apps, watching more videos. I am signing up for more offers via text message. I am saving emails with coupon codes so I can directly scan them in the store using my phone. I am paying for more products using an App or Apple Pay. It's safe to say, digital marketing shows no sign of slowing down in 2016!

Based on my own daily activities on social media, over half of my friends are now using Instagram. A year ago that number was a lot less. All the social media platforms such as Facebook, Twitter, Pinterest and LinkedIn seem to be ramping up their advertising efforts. Instagram is no different. There are more cost effective non-traditional advertising opportunities available than ever before. This is great news for companies with a limited budget.

 
SEO, Social Media or Search Engine Marketing?
Recently, I spoke with a business owner in Long Island, New York. He was interested in making the transition from using traditional advertising strategies to digital marketing strategies. The entrepreneur wanted to know if he should invest in SEO, social media or search engine marketing. I wholeheartedly believe your digital marketing strategy needs to be as diverse as your financial portfolio. I am not a firm believer of putting your eggs all in one basket. I feel it's essential for all businesses to participate in SEO and social media at a minimum.
Typically, I've seen social media take about a year to produce a return on investment. SEO takes about six months to see results. Sound digital marketing strategies include both SEO and social media. These strategies go hand-in-hand. Especially, since they both generate new online content. Paid search engine marketing delivers the quickest results depending on the industry. Some industries are too competitive and costly to compete in based on geographic area. A marketing strategist can help you determine the best course of action. I do recommend tossing your hat into many different rings.
Digital Marketing Strategies & More
I recently received an email from a company that offered me a sale for my birthday. The email prompted me to download an app and present a barcode on my mobile phone to use the offer. I took advantage of the deal and it sparked me to text message a phrase to receive more savings towards my next purchase. Based on my individual experience and working with clients, using digital marketing strategies and marketing automation are both essential tasks to incorporate into your strategic plan for 2016.
The key is to ride the digital marketing wave at the right time. Take steps everyday to implement something new and continually reinvest in your business. I have no doubt that businesses will continue to dabble even more when it comes to implementing digital marketing strategies.
Want to learn more about the top ten marketing trends in 2016? Read more in a recent article featured in Forbes magazine.