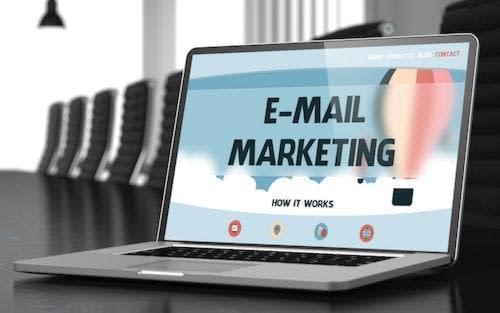 30 Jun

How to Promote Your Business Using Email Marketing Campaigns

Email marketing campaigns are an eco-friendly way of keeping your customers up-to-date. A well designed email blast can help you stand out from the crowd. Track digital leads, inform clients about promotions, state policy changes, announce fresh content and more with email marketing campaigns. Sending email blasts to your existing client base can consistently keep your business at top of mind. It's also a great way to keep a non-intrusive record of customer interactions with your business.

Here are 5 Steps to promote your business using email marketing campaigns:
Build your email list
Choose an email marketing service
Create an email blast strategy
Design an eye-catching email with headlines, graphics, pictures and words
Analyze reports and benchmark industry standards

1. Build your email marketing campaign list
There are legal guidelines that every business owner must comply with, not just for email marketing campaigns but all commercial emailing;
Don't use false information about who the email is from
Use accurate subject lines
Emails must contain a valid postal address
Give recipients' the opportunity to 'opt-out' of further email correspondence (and honor their choice within 10 days)
Most bulk emailing services require all recipients to 'opt in' before receiving your email marketing campaigns. This can be achieved through a form on your website, a response to an email from your company or asking clients to sign up by providing their email address in the store. It's best to keep a digital record of how clients opt in to receiving your email. There are rare cases of subscribers who dispute signing up to receive your emails.
If all your clients or potential customers 'opted in' to receive emails from you, they will know your company name and are willing to hear what you have to say. This is rare in the marketing world!
You would have to work a lot harder to run a social media or online ad to gain a new customer rather than send an email blast to your existing loyal customer base. The digital marketing landscape is getting more competitive and it's harder to grab attention. If you already have an email marketing contact list, the hard part is done. The customers already want to hear from you! Now it's a case of engaging with them. If you are not currently collecting emails, there is no time like the present.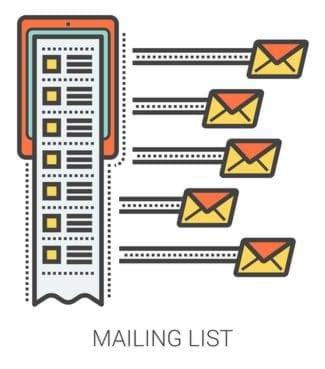 2. Choose a list service to send out your email marketing campaigns
There are multiple user-friendly bulk email service providers to choose from such as MailChimp, Constant Contact, and Robly. Costs normally depend on the size of the mailing list you are sending out. This is another reason to make sure you are only emailing people who want to hear from you. Eliminate unwanted recipients from your list to keep your costs low. Make sure to give your customers the option to subscribe and unsubscribe in every email.
When creating an email marketing campaign, you can use a template and upload your company logo. The three emailing services mentioned above allow you to test and build multiple templates. You can save lots of time by reusing templates. This is a great option if you cannot afford to hire an email marketing company. You don't want all your emails to look the same but if you have a template, you can use different font sizes, colors, copy and graphics to make fresh announcements. Remember to link your email campaigns to a trackable landing page such as a specific web page or social media channel.
Shop around when looking for an email service provider. Look at reviews like you would do for any other service provider. Sign up for free trials and try out your comfort level with each email marketing service in terms of templates and costs before you make a commitment.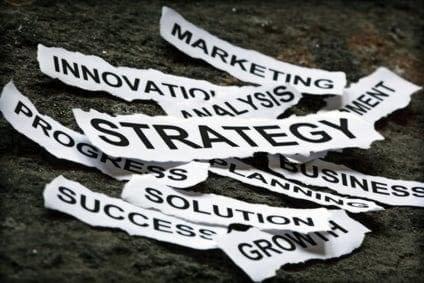 3. Create a strategy for your emailing marketing campaigns
An emailing marketing campaign strategy will be completely dependent on what your services are and what you are trying to achieve. A timeline of how often you want to send an email out is important to keep things on track. You don't want to send too many emails, but not emailing enough may not keep your business on the minds of customers. You may even miss sales opportunities. Consider designing seasonal or holiday email blasts depending on your products and services.
There is nothing set in stone on the frequency of sending out email marketing campaigns. Every business has a different structure in terms of employees, capabilities, budgeting and sales and marketing strategies. You may be limited in how often you can send an email blast but it's most important to be involved in email marketing. If you are a yoga clothing retailer you may email every other week so that your subscribers stay excited about your emails. Bombarding clients with emails may cause them to unsubscribe.
Try to email at least once per month to engage and inform customers. Create an email marketing schedule by jotting down content ideas and topics. Then place them on your calendar depending on when it's seasonally appropriate to send emails. You know your customers best and have a good idea when they normally spend! If you sell home accessories, you know people purchase new decor around the holidays to spruce up their space. During the month of February when it is quiet, you may want to announce an exciting new product selection.
4. Designing your email marketing campaigns
When designing your email marketing campaign, focus on the message and keep your design simple. The email message should be clear and easy to read. Think about the feeling you want to provoke when the recipient opens your email. An image works well with a clean and captivating heading at the top of the email. Make sure to break down the text into sections and have clear 'call to action' buttons.
Test your email marketing campaigns before you blast something out. Send the marketing campaign to yourself, employees or other people you trust to see how it looks when it arrives in a mailbox. Proofread your emails for both spelling and grammatical errors multiple times. It is helpful to test emails with friends and coworkers as well as opening the emails on different devices (PC, tablet, and phone).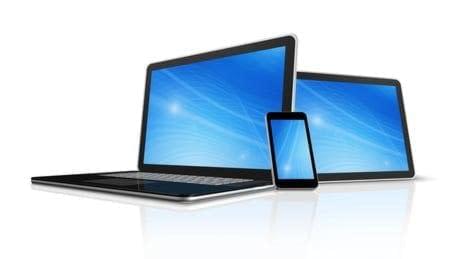 The information you email should be relevant to your audience. It's a good idea to segment your email list by different categories, such as age, gender, location or industry. As long as your mailing list has this information you can send emails to very targeted audiences. For example, let's say you have a business that provides dog grooming and walking services across Long Island, New York or Boston, Massachusetts. Maybe you have a team of people who have different territories distinguished by town or zip code. You might want to communicate to a person's territory that they will be on summer vacation for two weeks and introduce their temporary replacement for that time. You would be able to segment your mailing list so that an email is sent to the specific customers who need pertinent information about their services or provider. This method also eliminates recipients getting information they don't need.
A list of the different types of email marketing campaigns:
The First Email – If you haven't been sending regularly scheduled email campaigns to your customers then your first email should be the 'warm-up' email. Reintroduce your business, provide context as to why you are emailing them and explain how they will receive valuable emails from you in the future. This will help you engage customers again. It also provides recipients an opportunity to politely unsubscribe to your email marketing campaigns.
Your Services – When customers are ready to make a purchase, you'll want your products and services to come to mind. Rather than saying 'buy this now', you can say 'are you still looking for help with …'
A Flash Sale – A promotional email marketing campaign will be a good way to draw in hesitant buyers and ramp up business in a quiet season.
New Product Launch – A great way to showcase your new services or products.
Information – Great if your business is changing company policies, announcing opening and closing times or changing address and telephone information.
Events – Inform your customers of upcoming events and recaps from previous events
Newsletter – It may be appropriate to have a company newsletter. If you own a gym, you may want to showcase 'progress of the month', 'people who hit their personal targets', etc.
Helpful Tips – It can sometimes be beneficial to email your customers with helpful 'how to' tips or 'a shopping guide' to engage with them in a non sales approach.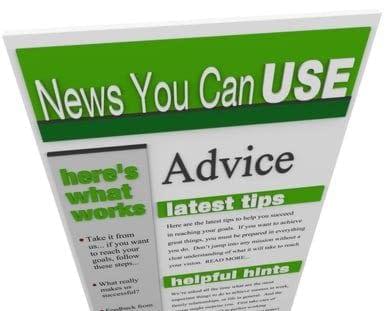 A recommended list of content to include in your email marketing campaigns:
Social media link buttons
Business address
'Forward to a friend' Button
Unsubscribe/opt-out button
A 'view email in browser' button – some email servers may not display your email content correctly, so give people the option to view your email in their internet browsers
Link all images and some text (when appropriate)
Your company logo/name
Eye-catching imagery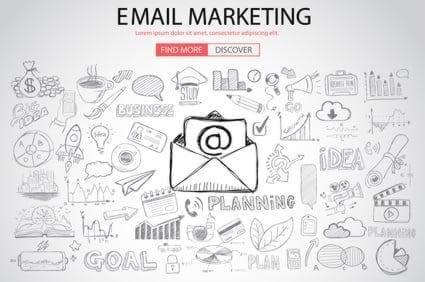 When designing your email marketing campaigns make sure to use your logo consistently and maintain your brand image in every email. Use images of your products and your actual logo design rather than just using your business name in plain text. Use colors that are associated with your company branding or colors that can complement your brand. When customers open your email, catch their attention!
5. Analyze your email marketing campaign reports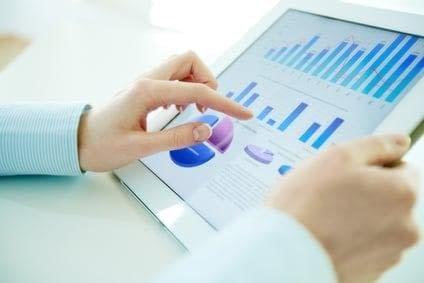 The most obvious statistics for measuring an email marketing campaign is through open and click rates. Open rates are simply how many emails are opened and click rates track how many clicks through your email receives to a designated landing page. It's important to know what the average benchmark is for your industry and company size so you have an idea of how your email campaigns are performing.
Once you have exported the data from your email marketing campaigns and you are aware of the industry average, it's time to tweak campaigns to get better results. What 'call to action' buttons work, what doesn't? What time of day do your recipients open the emails? What subject lines work? Which day of the week has higher open rates? It isn't always obvious what will resonate with your customers so A/B testing is important. Analyze the results and alter the strategy accordingly. Check on industry benchmarks with your email service provider so you will be able to engage with your customer more effectively.
Business owners can feel overwhelmed when first starting email campaigns. Try to build an eye-catching email campaign. Get to the intended point quickly and then extract and analyze all data from your campaigns. Time is a key element to building email marketing campaigns and it's at a premium for most business owners! Most small business owners don't have an abundance of time or employees. Consider hiring a marketing specialist to utilize the email segmentation tools, create copy and imagery and finally, execute the email blast to engage customers.
Have a look at MailChimp's blog on how to 'Email Marketing Field Guide'. Get started by exporting email addresses from your computer or have someone write them down for you. A company can scan your email addresses or type them into the email marketing platform of your choice. Just start at square one and watch your sales multiply with an effective email marketing strategy. Contact Vision 2 Market for more information.