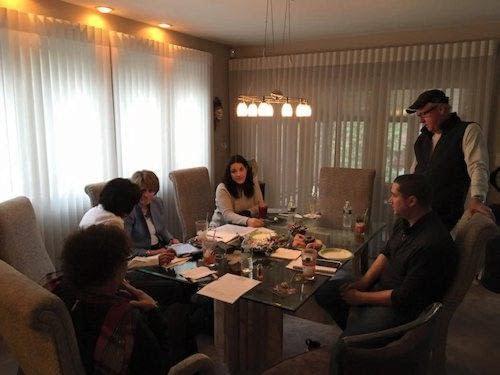 04 Feb

Long Island Marketing Company Shares What Works

Long Island Marketing Company Vision 2 Market openly shares what's been working for clients over the past year. There is an emphasis on short term planning these days. Since Google alone changes their algorithms between 400-500 times a day, it's apparent we have to change things often too.

We definitely don't have to update nearly as much as Google but a consistent plan to change things regularly is helpful. Here's a list of what's been working thus far in no particular order:
LONG ISLAND MARKETING COMPANY RECOMMENDATIONS
• Mobile Repsonsive Websites 
• Updating Content on Social Media & Website Often
• Monthly Search Engine Optimization
• Business Listing Submissions
• Search Engine Marketing on Google, Yahoo & Bing
• Consistent Blogging
• Email Marketing
• Paid & Organic Advertising on Social Media 
• Online Customer Reviews
LONG ISLAND MARKETING COMPANY STRATEGIES
As a Long Island Marketing Company, we recognize there are a lot of strategies to consider for your business. We've experienced a few solid marketing and advertising strategies that have produced results for clients. Since Google favors mobile responsive websites, it's important to make sure your website retrofits to mobile devices. Brick and mortar businesses typically receive better search engine results than individuals or companies working from home. If you work from home, it's important to list an address on your website even if it's a PO Box. The search engines need this information to help recognize your location and the areas you service.
Hopefully, you are keeping your business listings up-to-date indicating the areas where you do business. It's a good idea to keep your business listings updated on a regular basis. For example, if you add another product line or service, relocate or change your hours, be sure to notify the search engines. If you don't update relevant information, customers may be receiving inaccurate information. View your website as your online front door for potential customers even if you have a store, showroom, factory or practice. New customers are more likely to visit your website before they shop or conduct business with you.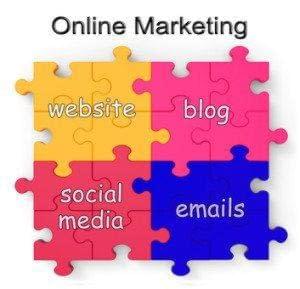 Maintaining your website is absolutely necessary not just for the search engines but for security purposes. Unfortunately, malicious attempts to access your information online are all to common these days. It's essential to have a website developer or marketing and advertising company manage your website and online presence.
Speaking of your online presence, our customers have reported that clients have chosen to do business with them based on their positive online reviews. Capture reviews consistently to give customers confidence before they call or arrive at your location.
Since we are a Long Island Marketing Company with a number of clients, we can say with confidence that updating your website and linking to your social media is key. Facebook algorithms have changed recently so you may have experienced a drop in your organic reach. You might consider paid advertising on Facebook and other social media platforms such as Instagram, LinkedIn, Pinterest and Twitter. If you link social media platforms to your website the search engines will detect your pages.
Monthly search engine optimization (SEO) has absolutely worked for clients. It's typical to see good results from SEO within six months.  Consider a blog whether it's part of your website or through a separate blog platform that can link to your website. If you don't have a website start a blog. Share your blog across social media platforms. The search engines will crawl your new blog content every time you upload content. A blog is one way to keep your content fresh.
Another strategy to keep things fresh and stay in front of your customers is email marketing. It's a good idea to collect email addresses if you are not doing so already. You can increase business by 10% just by marketing and advertising to your existing customers. Since customers already trust you, they are more likely to invest in your products and services. If you are looking to integrate a monthly email marketing program consider MailChimp. It's a very intuitive and cost effective email marketing program with mobile responsive templates. It's fairly easy to use. If you need assistance with implementing any strategies mentioned in this blog, Long Island Marketing Company Vision 2 Market is here and we are ready. Let's navigate through the digital marketing era together. Call 631-848-0121 or contact us online.