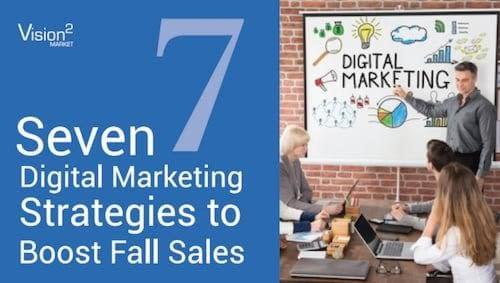 28 Aug

SEVEN DIGITAL MARKETING STRATEGIES TO BOOST YOUR SALES

When executed properly, digital marketing strategies will increase leads and boost your sales. Have you put together your seasonal or holiday sales promotions? Developing your digital marketing strategies right now will improve the results of your fourth quarter.

Here are 7 digital marketing strategies to optimize your business.

1) Email Blasts
Customers usually value channels that tell their brand stories in email blasts. Email blasts give you the opportunity to tell people who you are, what you do, and why you do it. Email blasts are great to use as part of your digital marketing strategy because emails are readily accessible on mobile phones and easy to forward on to family and friends. You can also track who opens your email blasts, view what they clicked on, and use that knowledge to further engage with customers in the future. Emailing your existing customers is a great way to stay in touch. Often times clients buy once, but they may need or want many other products and services. Reaching out to customers via email marketing can help keep your company at top of mind. You can increase your sales by approximately 10% if you consistently reach out to existing customers on a regular basis.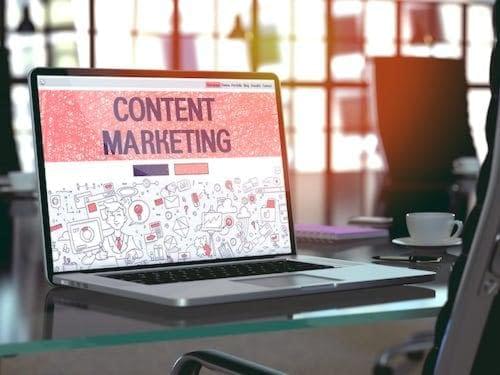 2) Content Marketing
Content marketing is all about sharing information and ideas. Adding fresh, seasonal content on your website is a major part of a successful digital marketing strategy. Your website is your digital storefront to the world. Updating your website with new photos, blogs, and promotions is a great way to participate in content marketing. You can also upload videos, tutorials, and more.
Today, and for the foreseeable future, more people are moving towards shopping from the comfort of their own home or when they are on the go. Make sure the content on your website is up-to-date and provide relevant information about your products and services. Consider updating your website blog regularly to provide helpful tips and insights. Updating your business blog monthly is a great way to showcase recent trends, announce holiday promotions or anything new. If you have a furniture store you could write about seasonal home décor trends or give helpful tips on the different types of furniture to improve a room setting.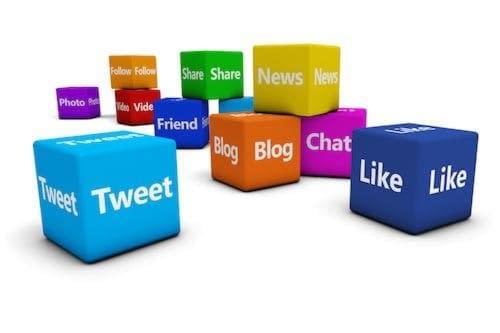 3) Social Media
According to Pew Research, 68% (around two-thirds) of American adults use Facebook. There are many different social media platforms and apps that people use, such as Instagram, Pinterest, Google My Business, LinkedIn, Twitter, Yelp, Snapchat and Houzz. It's best to include the social media channels that will reach your target audience. Did you know Google now has live posts that show up in the search algorithms? Many new opportunities on apps and social media are popping up to help improve your business. Consider using your social media channels in different ways to maximize digital marketing strategy opportunities. For example, you could use LinkedIn to find new employees, Instagram to tell stories, Facebook to post videos, and Pinterest to show new products. Digital marketing strategies can be interchangeable but it's best to have a plan in place first. You'll have a lot less to think about when posting content on your social media channels with a plan in place.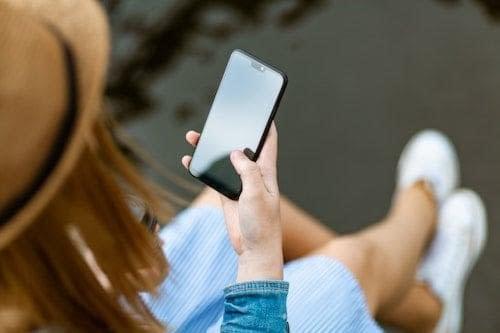 Many people scroll through social media on their mobile devices on the go or at home during different times of the day and night. Social media is a fantastic way for businesses to engage with customers and spread brand awareness. Use social media to build a virtual web of information that links all customers back to your website. You can post and share the same content across the different networks when it's suitable. For example, post a link from your website blog on to Facebook and LinkedIn.
4) Tell Your Story on YouTube
Creating a YouTube channel to showcase your business is a great way to reach your customers. You can showcase your personal story, explain the process of purchasing your products or services, give helpful hints and tips and so much more. Consider a simple 3 minute 'how to' YouTube clip, as seen on Lowe's, that shows customers how to use one of your products or a longer 'film' that tells people who you are, your journey and how they can benefit from your services.
5) Search Engine Marketing (SEM)
SEM is the process of gaining more traffic on your website by purchasing pay per click (PPC) ads on search engines like Google, Bing and Yahoo Gemini. You can utilize keywords and long tail key phrases people search for in your area. You pay a certain dollar amount for each keyword or phrase when participating in (PPC) search engine marketing. There are many factors to consider when choosing your paid for keywords. It's beneficial to have a professional research and monitor what the best words are to use. Competing against a large company with an enormous budget won't be effective. A professional digital marketer will recommend the best time to advertise, research keywords, and create a unique ad so you can make the most of your money.
If it's in your budget to jump into the (PPC) game, the results can be immediate. You can experience instant gratification in the form of website leads and phone calls when SEM is done right. Organic posting and marketing on multiple social media platforms and business listings can help you increase business but it will take longer to see results. Like most digital marketing, using SEM in conjunction with search engine optimization will be a powerful digital marketing strategy to generate leads.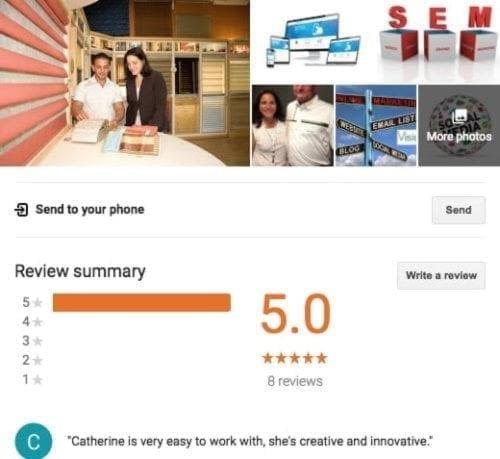 6) Customer Reviews and Images
Obtain customer reviews and get customers involved with sharing images of your product, service or place of business on social media and business listings like Google My Business. Vision 2 Market recently received a notification about an image being shared when managing a client's Google My Business listing. It was a customer posting a photo of her living room that was redesigned by a local company. The photo received lots of views and Vision 2 Market shared the photo on Facebook on behalf of the client to gain increased exposure. Prompt clients to post a photo of their finished product on your social media channels and relevant business listing. This gives a company credibility and also allows other customers to see how the products may look in their home.
Be sure to send clients a follow up email asking for feedback and include links to review your pages on Facebook, Google, Houzz, and more. Incorporating actual reviews from customers into your digital marketing strategy will genuinely provide you with an honest opinion about your service and products. Customers you've worked with will feel good about you following up to ask about their experience. Potential customers may get a sense of trust about the way you do business even before making a purchase or working with you after seeing your positive online reviews. It is also a good idea to encourage customer feedback directly on your website.
When searching for a new company people will be more willing to trust a business with positive reviews over a company with no reviews. Your search engine ratings may even improve when you are actively engaging clients online.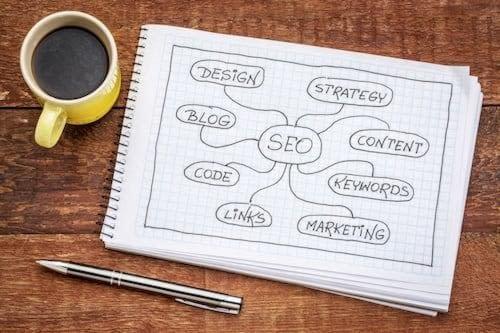 7) Search Engine Optimization (SEO)
On-site and off-site SEO functions results are not easily understood or immediately noticeable like paid marketing ads. Did you know that every social media post, blog, website page, link, image, video, and the writing on your website can contribute to your SEO. SEO is vital for producing consistent digital leads, and failure to invest in SEO can undermine the success of other digital marketing channels. If your website is built using WordPress you can use search engine optimization tools such as Yoast to help you learn about SEO factors.
Creating the right digital marketing strategy for your business will enable you to start seeing results by this fall. According to Clutch.com, the five digital marketing goals for most businesses are:

• Increase sales and revenue
• Improve brand awareness
• Convert leads
• Stand out from competitors
• Increase website traffic
Vision 2 Market utilizes these seven digital marketing strategies with various clients. Clients let us know when customers find them online. Clients make statements like "Twitter is starting to work", "Someone found me on Instagram, I got a new call and a customer found me online from my website", "A message came in about an appointment on my Facebook page. I noticed the last six months, I have received more calls since starting the SEO campaign".


Vision 2 Market uses social media insights and Google analytics to analyze data. Customers can see exactly how the digital marketing strategies consistently improve leads, brand awareness, and sales. Vision 2 Market uses this data and has conversations with clients to tweak digital marketing strategies for a maximum return on investment.
Get started with some digital marketing strategies now to increase your sales this upcoming fall! Happy selling! For more information about marketing and advertising strategies near you contact Vision 2 Market.