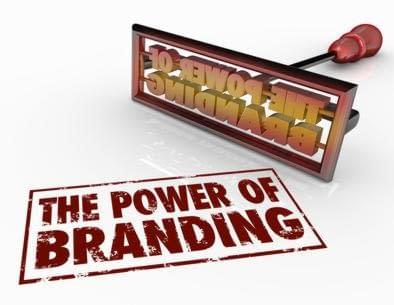 27 Nov

The Importance of Your Small Business Logo and Branding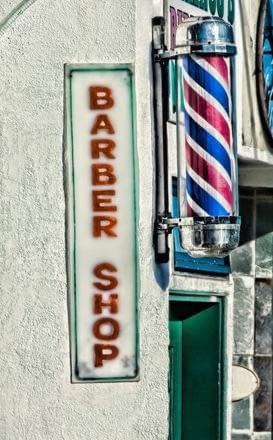 Your small business logo and branding is just as important as it is for large corporations. We still come across small businesses without a formal logo design or consistent branding. There are companies that are recognizable solely by the font, color or graphic icon used in their logo design. Think of some of the logos or branding that you see all the time! Maybe the red, white and blue barber pole, or the golden arches of the McDonald's 'M'. From small to large businesses, you see graphic icons or symbols and know exactly what the establishment is without consciously thinking about it.
People are accustomed to seeing an image online or in-store and having an immediate emotional response or connection to the brand. Social media channels are continuing to grow. We form an opinion or judgment in a single moment. We are told not to judge a book by its cover but many of us are guilty of it every day, everywhere we go.  Logos are an essential part of showing your customers who you are and what you do.
Small Business Logos and Branding Evolve With You
Logos don't have to always stay the same, they should evolve over time. What was relevant 10 years ago may not be applicable now. Big companies rebrand all the time. This is to stay ahead of their competitors and progress with society in this ever-changing business climate. A brand that is well known for its logo evolution is Coca-Cola. After forming a brand image in 1886, Coca-Cola modified their logo many times to stay up-to-date and engage with their audience and customer basis.
Vision 2 Market is ahead of current and emerging trends, such as color theory and how people subconsciously react and relate to particular colors and shades. Vision 2 Market takes the time to intimately understand your business and your clients in order to design or update your logo. We work with you to develop your business' branding from the heart. What type of branding message does your company project on and offline? Consider a consistent branding message and logo design on all marketing materials.
Often, clients do not put the initial investment in having a professional logo designed by a graphic artist. It's common for businesses to let printing companies design a business card but not actually create a logo with good visual fonts, colors, or icons. We've seen businesses with different logos online and in print making it difficult for customers to recognize a distinct image.
Build Customer Trust and Business Credibility with Your Small Business Logo and Branding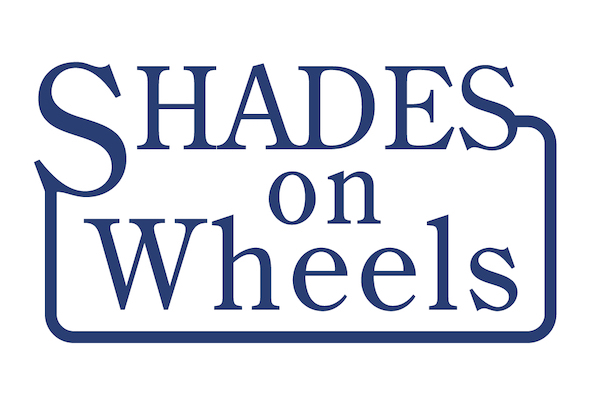 MAKE YOUR SMALL BUSINESS LOGO MEMORABLE
Branding your company correctly leads to increased success. A small business logo must be memorable and powerful enough to make a connection to your clients. It's more than just a logo though, consistent branding creates trust. Consistency with your branding and logo will give your clients a feeling of dependability. A professional appearance builds trust and credibility but of course you must provide a reliable service and product. Clients are attracted to companies that stand behind a good brand. Quality and exceptional service is important on every level. Remember that people will judge your website, your business, office, shop front within seconds of seeing it, even subconsciously. Make your logo image shine and create a strong brand message that will resonate with your customers on and offline.
Why is it that you always get the same brand of milk, or the same brand of shoes? Brand and logo recognition is not just about getting your name out there, it's about being memorable and building trust. Developing a seamless look for your brand across all marketing channels along with delivering a great service will bring people back to you. You will be able to count on lifelong customers and referrals.
REPRODUCE YOUR COMPANY LOGO EASILY
Having a professional logo also gives you the ability to easily produce and reproduce artwork for print, web imagery, business cards, lawn signs, van wraps, brochures, email signatures and more. Remember that staying consistent to make a great impression with any online, outdoor or print advertising will build brand trust through recognition. Think of instantly recognizable and iconic brands, such as Apple, Google, Disney, Target, UPS and ebay, and how you would recognize them from their logo alone.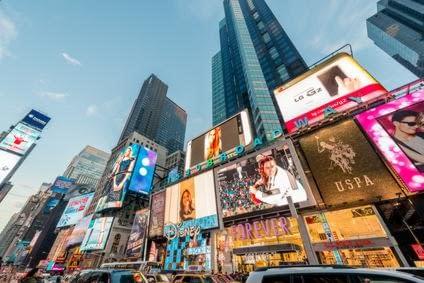 A positive impression is important to obtain new customers. Data from MuseFind showed 92% of people believe what their peers have to say about a brand. Keeping this in mind, how would it be possible for you to tell a friend about the new jacket you love if you couldn't remember the brand? As the best advertising source, word of mouth will only happen if your company delivered an exceptional overall experience.
Are you making the most of your business opportunities by optimizing your company brand? Vision 2 Market simplifies the process by asking you to fill out a Brand Questionnaire to get started. The questionnaire prompts you to think about the message you want to convey. Vision 2 Market gains in-depth knowledge and understanding of your vision based on your responses. Initial logo concepts are designed and your branding message is developed consistently, so you can attract life-long customers.
Vision 2 Market offers logo design and branding services, graphic design services, social media management, website design services, search engine marketing, search engine optimization, email blasts, reputation management, marketing consultation services and more. Contact Vision 2 Market for a free consultation at 631-848-0121 or 781-364-7611.