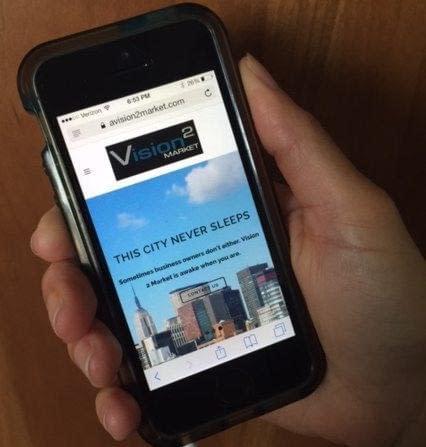 07 May

Mobile Responsive Website Design "It Is Best To Plan Not Panic"

I've met several business owners this month frantic about not having a mobile responsive website design or social media presence. Since Google starting favoring mobile-friendly sites last month there seems to be a number of business owners worried about losing search engine results.

I say it's best to plan not panic. Developing a mobile responsive website and marketing strategy for social media takes time. If you're feeling behind in the digital era, you are not alone. Hurrying to get a mobile responsive website and social media profiles up without a plan may cost you more in the long run.

Here are a few tips if you are just starting out:

1. Buy a domain name that matches your company name or that is a variation of your name with relevancy to your business.

2. Purchase a domain name with private registration to avoid phishing emails or spam.

3. Devote one page of your mobile responsive website for each individual product or service you sell.

4. Develop copywriting for your website that contains keywords and phrases specific to what people are searching for online (Use Google AdWords Keyword Planner).

5. Buy stock photography or take your own photos to tell your online story.

6. Remember to use alt tags and descriptions on your photos so the search engines can detect your photos.

7.  Purchase a Secure Socket Layer (SSL) certificate for added security.

8.  Check with your hosting company to make sure they are keeping regular backups of your website.

9. Be sure your computer has anti-virus software and appropriate security protection if you are logging into a content management system such as WordPress or Joomla.

10. Work with a company that has experience with mobile responsive website design.
Having A Mobile Responsive Website Design Is One Thing
There are lots of things to consider when it comes to mobile responsive website design. Taking time to map out a plan rather than rushing it will pay off in the long run. Having a mobile responsive website design is one thing. Developing content to make sure your site is search engine friendly is another.
Ask your mobile responsive website developer if they have experience with search engine optimization.  I have come across so many business owners that have been built websites that cannot be found on major search engines like Google, Bing, and Yahoo. Check Google My Business and list your website for free.
I've worked with many companies who use a family member or friend to build their website.  It's important to work with a company devoted to your business. Most often family members or friends are not well versed in the latest mobile responsive website design technology or search engine optimization.  Try not to fall into the trap of allowing family members to masquerade as your digital marketer.
Choose a company or professional that can provide you with overall marketing support to help grow your business. Website developers can do a great job but often they don't have the experience to provide marketing expertise, social media management or search engine optimization strategies.
Put your mobile responsive website design plan in place and plug away at your social media platforms one at a time. Eventually, you will have a mobile responsive website design and a robust social media presence with the right support you need to grow your business.