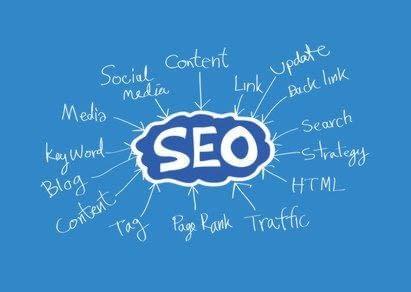 30 Apr

10 Search Engine Optimization Tips To Increase Local Exposure

Vision 2 Market shares 10 Search Engine Optimization Tips to increase your local exposure in this blog. Over the years, we have found that a lot of business owners just want to focus on selling their products and services. Sometimes business owners feel a website presence and some social media is enough. Search Engine Optimization (SEO) is the term used for methods used to boost the ranking or frequency of a website in results returned by a search engine (e.g. Google), in an effort to maximize customer traffic on a website. It sounds simple enough, but SEO is so much more than just generating keywords that are relevant to your website content.

The SEO digital landscape is always changing and very competitive. It's not uncommon for businesses to experience a drop in search engine rankings after a major search engine update. Google did a major algorithm update in the first quarter of this year. You may have lost some search engine results due to the latest update. If you have someone in your business dedicated to Search Engine Optimization you may be less vulnerable to search engine algorithm changes.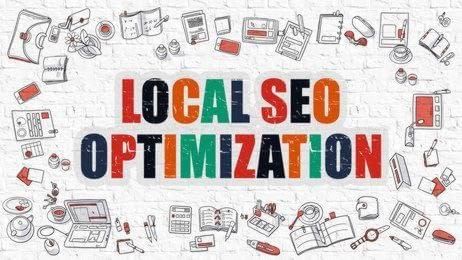 Locally focused search engine optimization can increase website traffic
Investing in local SEO is important to all companies, large and small. A local SEO strategy that promotes your business will help drive traffic to your website and potentially increase sales when done correctly. Think about how many times you've gone to a local website, checked their local Facebook page and read online reviews before making a purchase or taking an action. Google is focusing heavily on your geographic location. It seems most search engines like to send customers your way if you are within close proximity and have a good online reputation.
Voice-activated technology effects the way your customers search
As technology advances and everyday household items become more user-friendly, we have to adapt our website content as well to do the same. For example, with Siri, Alexa and Google Home people speak simple questions into these devices and the devices provide answers in the same way as search engines. It is therefore critical for organizations to take note of how these questions are phrased, and then optimize content based on how people use them. Your website content should not only be updated for relevancy but it must also be searchable when someone uses one of these speaker devices. For example, if you owned a bed linen company, instead of using a blog title like 'storing and folding your bed linen to stop creases' you could title it 'How to fold bed linen'. The second title is considerably more 'searchable' when someone gives a voice command. Read more about search results and recent updates here.
It's a huge benefit if you have an SEO company optimizing all the content you publish online. An SEO company uses various techniques to keep your results up on the search engines. We have been following these 10 search engine optimization tips and client have increased sales so far this year.
10 Search Engine Optimization (SEO) Tips To Improve Your Local Strategy: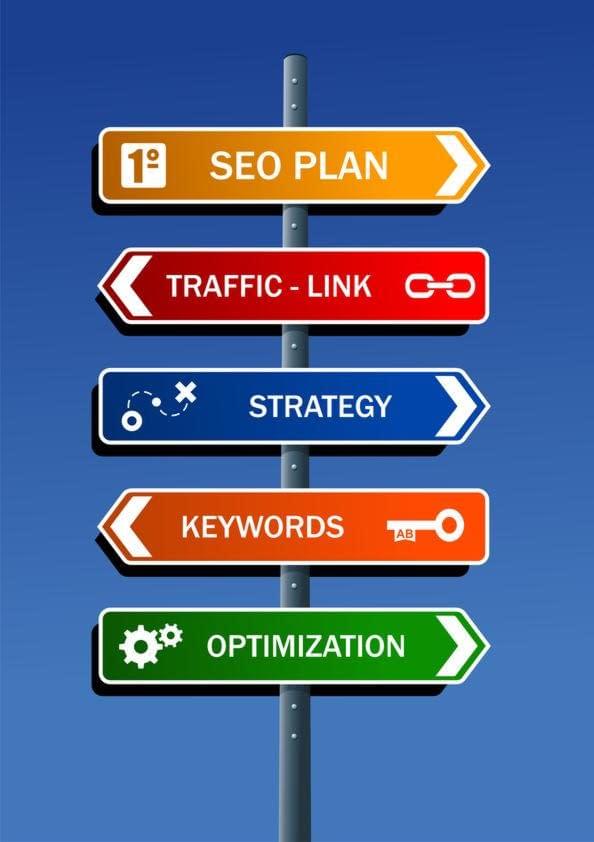 1. Long Tail Keyword Phrases
Long tail keyword phrases are 3 or 4 keyword phrases which are very specific to your business. When a customer uses highly specific search phrases, they tend to be looking for exactly what they are actually going to purchase.
Highly specific long tail keyword phrases tend can be easier to rank for compared to the more generic single keyword phrases. For example, if you wanted to sell organic produce to the local people and businesses of Long Island or Norwood, MA, it wouldn't be beneficial to use 'food' or 'vegetables' as your keywords because you would be competing with large food manufacturers and big chain grocery stores. You could use a long tail keyword phrase such as 'organic vegetables local to Norwood' or 'Long Island local vegetable farms'.
2. Submitting Your Business to Online Listings and Directories
You'll want to make sure your business can be found on all the major search engines and directories. Submitting your business listing to online directories will increase your web presence. Start by adding or claiming your listing on Google My Business, and then make sure that your business information (such as contact information, hours, descriptions etc.) is correct on other big directory and map sites.
3. Optimizing Creative Blogs Using a Minimum of 500 Words
Write a blog post that will keep your customers informed about industry trends. Sharing your insights on a relevant topics or presenting new services in a blog is a great way to engage with your existing and potential customers. The topics that you chose to write about should be something you know a lot about or inspires your passion. Simply put, if you are writing something that is worthwhile reading, it's likely to be more than 500 words.
Blogging is a proven way to share information. Blog for customers in a way that is stress-free and easy for them. This gives readers the opportunity to understand your business more and to feel a personal connection to you through your words.
A 500-word count is a minimum for search engines to be able to collect the relevant information needed to make it searchable.
4. Developing and Optimizing Unique and Quality Content
While it is important to show citation, local directions, and maps when working on local SEO, it is also important to focus on great local content. Having a blog that focuses on your local customer's wants and needs is a great idea. Share what you have done for your local community or feature local topics of interest. For example, if you are a florist you could write about a local couple who recently got married, show your floral creations, explain what the flowers are and why they were chosen. Localized content creates a personal connection and will give other local sites a reason to connect with you.
5. Relevant Links To and From Your Website
We recommend that you have good quality links going to your website from reputable local companies. City-run sites with a 'local directory', a local business group or Rotary Club will show how connected you are to your community. Think of this as building relationships, like you do with your vendors and customers in person, but it is your website's relationship with the search engines and your local community.
6. Adding Titles, Alt Tags and Descriptions on Photos
Adding titles, alt tags, and descriptions on your website photos allow search engines to read your content. By adding titles, alt tags, and descriptions on your photos, Google, Bing, Yahoo and other search engines will better understand the content you are sharing on your website. This is an example of onsite SEO. An Alt tag can be used by a visually impaired person using a screen reader to help them better understand the image on a page. If your image can't be loaded, the Alt tag will show in its place to better provide context for search engines to help them index the image correctly.
Imagine you have a photo of a pizza on your website. A good Alt tag will accurately describe the image. The image could be labeled 'pizza.png' and the Alt tag could be 'Hot pepperoni pizza with extra mozzarella'. This way search engines will be able to know exactly what is in the image.
7. Optimizing Social Media Channels Profiles
We could write a whole blog on this point alone! As a quick summary, make sure you have a profile image that represents your business, show clearly what your business or service does/sells, fill all your information in completely, and include keywords that people will use when searching for your products and services. It's a good idea to check your profiles often. For example, Facebook and Google are consistently updating fields that require your business information. Updating your social media profiles and listings once a year just isn't enough.
8. Mobile First
Google's algorithms are incredibly complex systems used to retrieve data from its search index and instantly deliver the best possible results for a query from its users. For example, in March 2018, Google announced a handful of important changes that all small business owners should take into consideration. Mobile-first indexing will help those businesses that invested in a mobile responsive website design. The search engines are more likely to crawl through your mobile responsive website content rather than an outdated desktop version. However, it is still important to update your website content on a regular basis.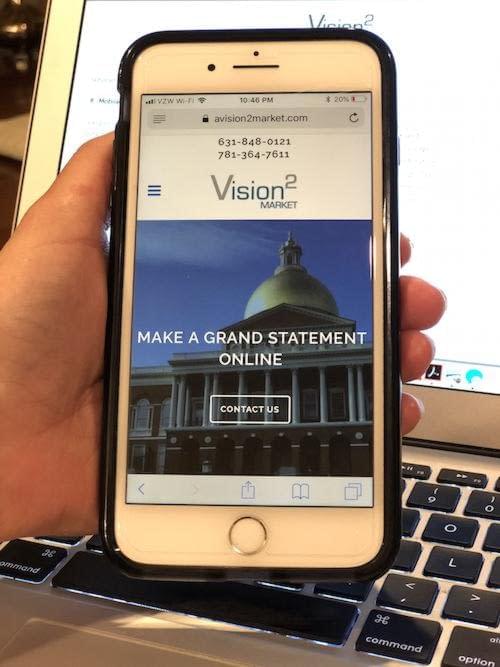 9. Website Page Speed
Poor performing websites result in poor user experience. It is easy to lose a new customer's attention quickly if your website isn't loading quickly. Google has made it clear that website speed impacts search rankings. Make sure that images are compressed to keep your website page speed loading quickly. High resolution images could significantly increase your website page speed causing you to lose potential customers.
10. Customer Reviews
93% of customers are influenced by online reviews, so it is no wonder many sites and forums are dedicated to reviewing services, businesses, and products. As a result, local search engines take customer reviews into account when they rank your business. According to a 2015 Pew Research Center survey, 59% of U.S. adults used their cell phones to call or text someone to discuss an in-store purchase. The survey indicated that 45% have used their smartphones to look up online reviews. There are plenty of ways to encourage your customers to leave positive reviews. Maybe just start by asking a happy customer to leave a review on a social media platform they might use such as Facebook or a search engine like Google.
Optimizing your website and social media content is crucial today more than ever. If you have a digital marketing strategy in place, these 10 search engine optimization tips are worth considering for any size business. There's no question that SEO is a full-time job. Try implementing some of these search engine optimization tips over time and you'll find it's well worth the effort to increase your local exposure. Don't wait too long before trying out some of these search engine optimization tips. The next major algorithm update is likely to be around the corner and we'll be writing this blog all over again! It's just the nature of the digital marketing landscape. Contact Vision 2 Market to have a search engine optimization discussion or to learn more.