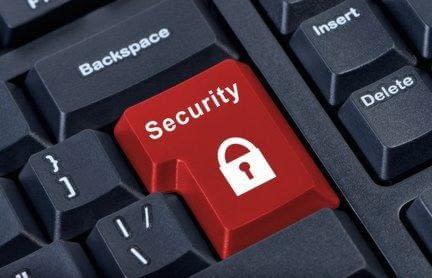 13 Apr

Think Beyond Website Design & Development

It's necessary to think beyond just website design and development. Once you build a great website, you have to protect the content from potential crashes, spammers and hackers. Many businesses get so engrossed in website design and development that they forget all about the security aspects. It's always a good idea to discuss internet security with your website design professional and website hosting company.

Every size business should have a security plan in place to protect their website files and overall data. In fact, smaller businesses are often more at risk to lose website content and experience site hacks. Hackers and spammers are well aware that small businesses don't have big budgets to spend on internet security making them even more susceptible to infiltration.

I just recently watched a CBS special on internet security yesterday. It just reinforced that every business should budget for internet security during your website design and development project. It's particularly important if you are using a Content Management System (CMS) such as WordPress, Joomla, Magento or other CMS system. Anytime you have an additional backend login to update your website, you are at a higher risk for a malicious attempt.

We've all learned that even the largest of companies with hefty budgets have data security breaches. Sony Pictures is a good example. There are a few things you can do to avoid loss of data, data interception and corruption of files:

1. Purchase and install anti-virus software and regularly scan your PC for viruses and malware.

2. Make sure that you use a combination of uppercase and lowercase letters, numbers and characters in your password. Your password should be hard to guess. Avoid using the same passwords for all of your account logins. Use password managers such as LastPass or RoboForm.

3. When your computer or CMS requires an update do them right away rather than delaying the update!

4. Enable CloudFlare in the cPanel login of your website. CloudFlare provides protection from many forms of malicious activity.

5. Use .htaccess or cPanel > Deny IP to block the hacker's HTTP access to your site. If you identify a hacker's IP address, look it up to get more information about the IP at http://whois.domaintools.com/.

6. Change your cPanel/ftp passwords often.

It's important to purchase a Secure Sockets Layer (SSL) from your web hosting provider.  It allows you to establish an encrypted link between a server and a client—typically a web server (website) and a browser like Chrome or Safari; or a mail server and a mail client such as Outlook. Hackers cannot see the data that you send and receive from your web server. Not only is purchasing and installing a SSL highly recommended, Google favors sites with https connection. Read more on Google's Webmaster Central Blog!

Think beyond your website design and website development…think internet security! If you are not familiar with some of the terms in this blog, ask your provider before you start your website design and development. If you have a website already, you may want to make sure you have some simple security measures in place.

It's a good idea to have a system in place to backup all of your business content on a daily basis. Setting up automatic backups and automatic updates on your computer will give you peace of mind. Consider companies like Carbonite. Carbonite offers affordable cloud backup services to businesses. Take the necessary steps today to save yourself from lots of potential headaches relating to data loss in the future.