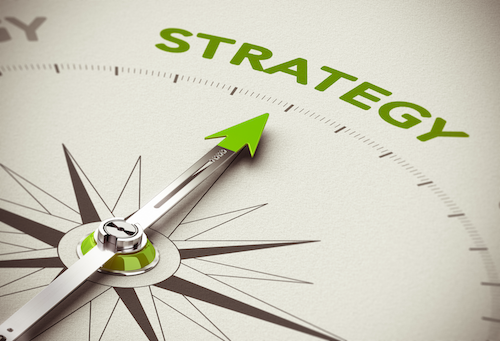 27 Jun

Nurture Your Business Marketing Strategy For Better Results

Business marketing strategy concepts have been all over the map since the start of the pandemic. If you nurture your business marketing back to better health, you can overcome some of the pitfalls. We've all had different experiences over the last few years from pandemic to endemic. Grow your business even though there is talk of inflation, possible recession, and food and healthcare increases.

Business marketing algorithms and practices have changed a lot since 2020. Home businesses have done better than most. When economic downturns occur for whatever reason, business results can drop or increase. If you don't sell products or offer services in the home industry, you might have experienced a lot more downs than ups.

Nurture your business back to health by paying attention to digital marketing changes. Google My Business is now called Google Business Profile. Your business information and hours can now be updated on Google Maps and search. Chat messaging is also a new feature on Google Business Profile. Products can be featured and optimized for better results. COVID-19 updates continue to evolve. Update customers on new policies and procedures. Changes on business apps happen at the blink of an eye. Pay attention to your business marketing strategy weekly.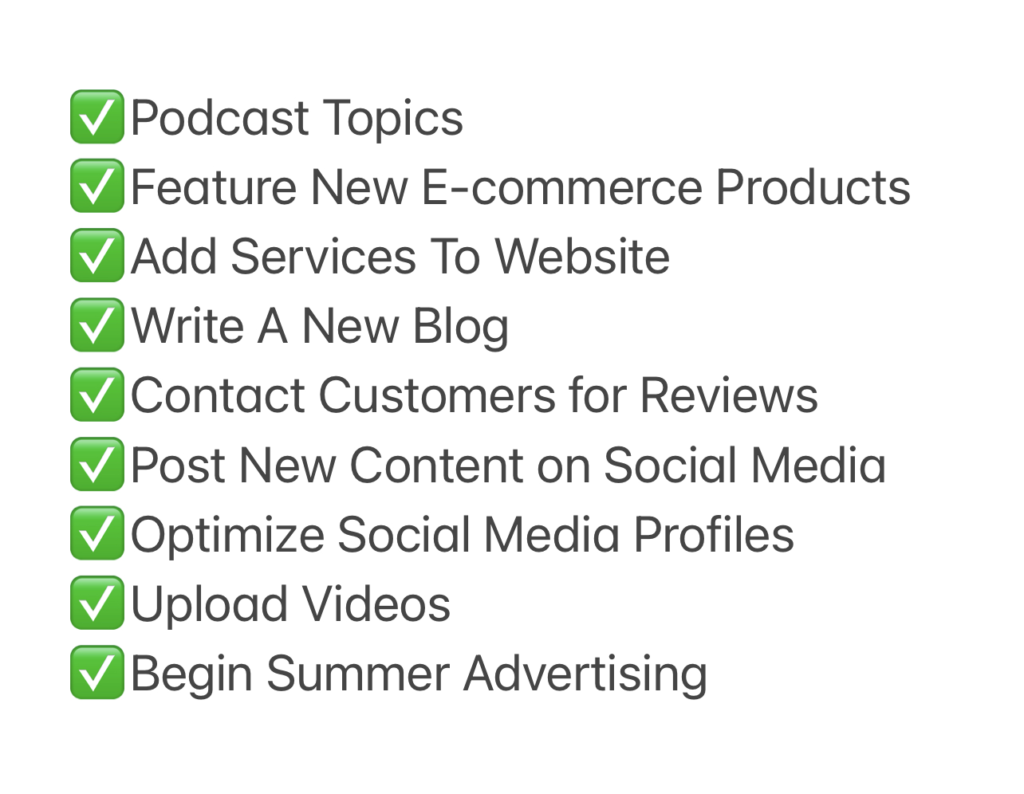 FOCUS ON MARKETING & ADVERTISING HEALTH
Staying afloat or handling the marketing and advertising yourself? You could miss important updates. Manage business marketing at every level. Bring marketing and advertising efforts back to health. Take time to check business marketing strategy and advertising plans. Ask yourself the following questions:
How does my social media presence look online?
When was the last time I updated my website content?
Have I written a new blog lately?
When was the last online review I received on the search engines?
Do I participate in paid digital advertising or podcasts?
Do I upload videos on YouTube regularly?
Is my print marketing coordinated with digital marketing efforts?
Is my business running seasonal advertising campaigns?
Does my company share authentic photos of staff, work, products, and services?
Does my company rank well on voice search?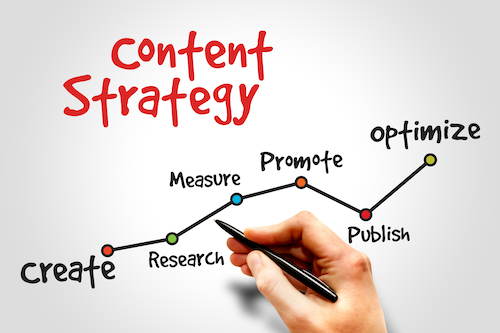 Writing New Content As A Business Strategy
See a trend in your responses? It may indicate the need for change. Maybe an opportunity for improvement. or confirmation of what is working well now. Analyze current business marketing strategies. Business owners ask if keywords still matter. Key phrases matter even more than keywords. We are all in the habit of asking questions on Google Home, Siri, and Alexa. Hence, the need to rank for more phrases. Do you use Siri? If so, you might use a combination of words or sentences to ask Siri a question. Same with Alexa and Google. There is value in writing content in the form of sentences with key phrases. Furthermore, your website and blog may benefit from detailed responses to frequently asked questions.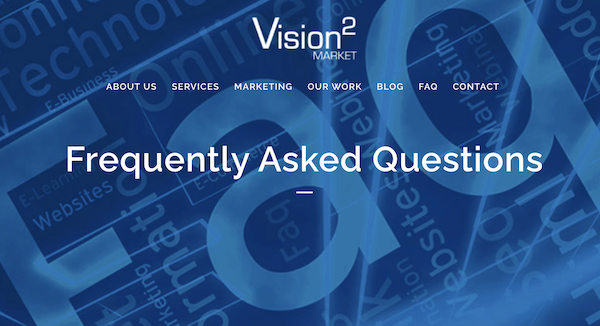 We recently shopped in Norwood, Massachusetts for office accents. The staff suggested more plants. We stopped at a local plant shop. The Vision 2 Market office was in need of plants. We searched for another low maintenance plant. Sometimes as business owners, we look for things that are low maintenance. Actually, don't we all do that sometimes. We chose a fern and got a beautiful pot for it. Ferns give off oxygen and you can't go wrong with some new office greenery.
Stick With It Until Success
After a few weeks, the fern wasn't doing too well. It was watered more. Then we moved it to a different spot. About a month later, the fern was turning brown. So much for the low maintenance plant. An online article read ferns can get overheated indoors. As a result, the fern was moved to a spot away from the fireplace. It was placed on a desk with more indirect sunlight. There still wasn't a great change. The fern was still struggling to grow. Finally, a gardener blogger wrote ferns do better with filtered water. The plant was given filtered water from the office refrigerator. The team stuck with it. Finally, the fern starting growing new green shoots.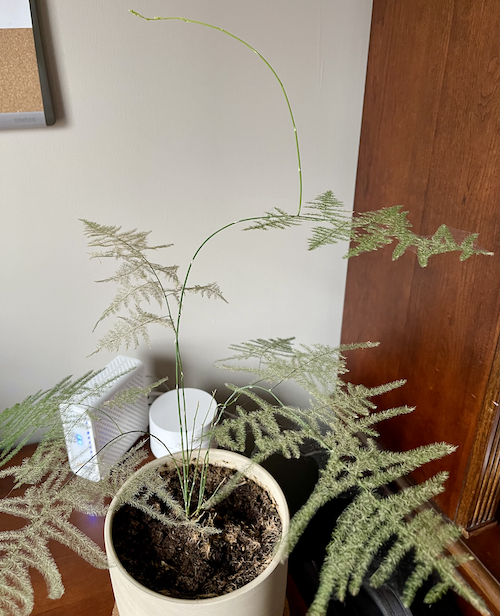 Tweak Not Toss Your Business Marketing Strategy
What does the plant story have to do with this blog? The fern was nurtured back to health just like we recommend business owners do. It takes a lot of strategy to nurture a business from all angles. Even after all of the trial and error with the fern, it still needed indirect light and more soil. After about two months, the fern grew a lot more. The same can happen with your business results if you nurture it and stay current.
Business owners do no throw in the towel easily. Sometimes you might think of giving up but it's usually when things get better. Continue to nurture your business, even if its not where you want it to be. Look at all the angles, be patient, and stay the course. Try new strategies and analyze the results. The digital world changes so much. Change with it and see the results for yourself.
Keep Up With Online Marketing Changes & Analyze
Earlier this month, the Vision 2 Market team had flight plans to meet a customer in Sebring, Florida. Plans were delayed from Boston initially, since the staff recently recovered from COVID-19. In addition, lots of flights have been cancelled as of late. Rather than cancel, the Vision 2 Market employees drove to Highlands County in Florida for the marketing consultation. Just before leaving the company car had an oil change. The mechanic recommended the use of thinner oil and we went for it. As a result, the Vision 2 Market company vehicle got great gas mileage. Thirty one highway miles per gallon in fact. Especially, considering the gas prices. Although maybe the good gas mileage was from traveling light with the Vision 2 Market mascot.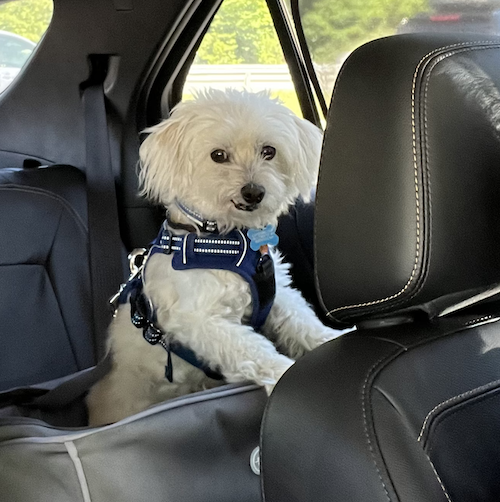 What is the point? Try something new and analyze your business marketing strategy and results. The office has been getting calls from business owners about fears of recession. Turns out many businesses did not keep up with all the digital marketing and advertising changes these past two years. It's best to keep up with internet marketing, blog content writing, search engine optimization, podcasts, social media ads, business listings and more no matter what is on the horizon. Not doing so can put your business back further going into hard times.
Invest in Digital & Print Advertising
Recently, the team added new content to the Vision 2 Market website. The writing and photos were optimized using long tail key phrases. We added new content on Google Business Profile, and posted multiple times on social media in the same week. Our search engine ads were updated too. Sure enough we checked the results and more eyeballs were on the website. Two new customers called for website design, marketing and logo quotes in same week. Staying active online payoffs. Nurture your business marketing strategy from all angles for best results. Keep digital and print advertising in mind.  Coordinate both efforts for best results. Contact Vision 2 Market for more marketing and advertising information.