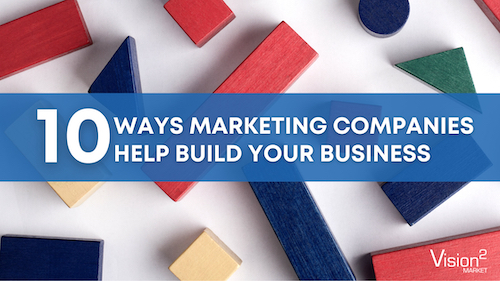 19 Nov

10 Ways Marketing Companies Build Your Business

Marketing companies focus on getting your business new leads. Whether it's more phone calls, an increase in store traffic or additional website leads, marketing companies emphasize lead generation. If you are considering outsourcing your marketing and advertising efforts, you are not alone. Jobs in marketing have been on the rise since the start of the pandemic. Companies in the home industry are busier now more than ever. Therefore, hiring help with digital marketing, social media, and content writing is not uncommon.
10 Ways Marketing Companies Build Your Business
The big question is what can a marketing company do to increase your brand awareness and sales? Vision 2 Market breaks down the top 10 ways marketing companies can focus on to grow your business:
Google My Business Optimization
Most companies only list their business on Google My Business (A.k.a. Google Business Profile) once to show up on the search engines. A Google My Business listing can be optimized every week by adding photos, content, updating products, hours, attributes and more. Since Covid-19, the Google My Business app has updated many times. If your marketing manager is not keeping up to date on app updates, it's safe to say your business is losing local traffic over competitors.
2. Blog Content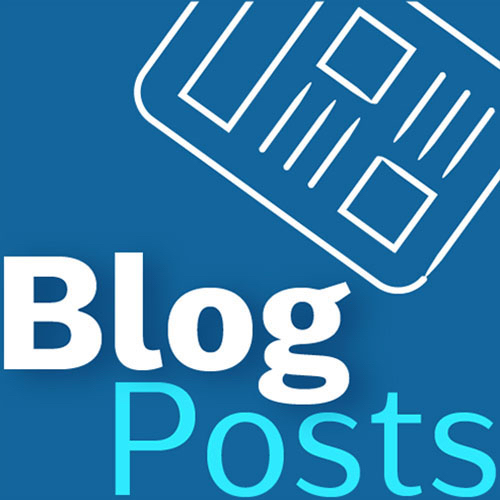 Blogs are a great way to add unique content to your website. Share what you know with the world. Think about how many people read articles online every day. How often do you read online? The key is to write and generate topics of interest. Marketing companies can help you write about what's trending online based on your industry. The graphics, words, and timeliness of your blog posts also matters.
The Power of Paid Advertising
3. Social Media Sponsored Ads
It's important to stay current with weekly social media posts. However, sponsored ads are a great way to attract new customers in your target area. Advertising on social media has never been more affordable. It's possible to spend $300 – $500.00 on social media ad creation and run a campaign for three weeks. Marketing agencies can help you with copywriting, graphics, calls-to-action, and targeting the right customers. In addition. businesses can also get marketing support for answering social media questions and messages. This helps business owners focus on customers while a marketing assistant forwards the leads.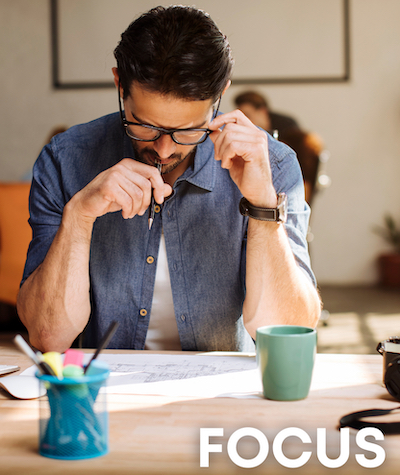 New Website Page Content
4. Make Relevant Changes To Your Website
Every year Vision 2 Market studies its website for improvement. Reports are generated based on what new terms and words users are searching for online. You would be surprised about all the new terms that pop up each year. The staff also reflects on any new products and services that can be added to the site. A marketing and website design company can help you do market research and add relevant content to your site easily.
Make Updates With Ease Search Engine Optimization
5. Consistent Search Engine Updates
Posting new content online has never been easier. Especially, with content management website systems like WordPress. However, posting new content online is only one aspect of search engine optimization. Posting an article does not automatically mean more eyeballs on your content. Marketers can optimize your website for key phrases and terms, so you get found online more. Digital Marketers also recommend the best times of day to advertise and post content so you can get more online exposure.
Marketing Companies Get More Online Exposure For Your Business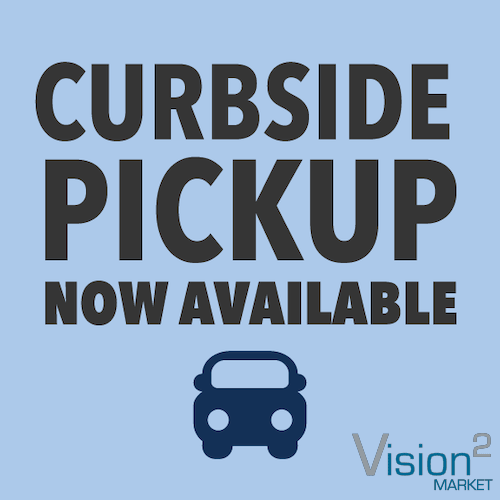 .Access To Graphic Designers
There is no slowdown in content marketing as we head towards 2022. An agency can be a great resource to access professional graphic designers. Vision 2 Market creates unique graphic designs on behalf of all size companies. Graphic design services help business owners generate new and unique content. Update graphics easily on your website, social media, online advertisements, print ads, email marketing blasts, and more.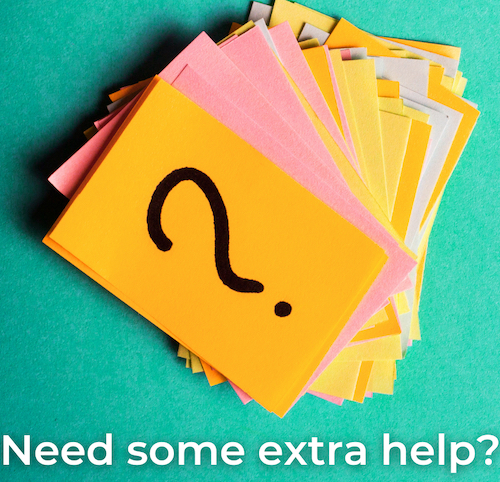 Marketing agencies help businesses create a video marketing channel. Since YouTube is the second largest search engine, it's important to showcase your products, services, and brand using video. Marketing and advertising agencies create video marketing strategies and post video content online for you. Graphic designers' plan the business branding for your video channel. A professional and consistent brand image provides customers with visual images to strength your company brand, videos, social media, ads and overall business look online.
Strengthen Your Company Brand
More Manpower or Womanpower
It's virtually impossible to run a company single handedly. When you work with a professional company or agency, you gain access to reliable resources. Bounce ideas off outside sources to keep ideas fresh. Get a second opinion about important business decisions during a marketing consultation. Many agencies provide guidance on human resources, staffing concerns, customer service and more. Align your company with a proven marketing company and you will never feel alone.
Accomplish Quarterly Goals
It can be very challenging to run a business and stay on task. A digital agency stays in contact with business owners throughout the year. A good advertising company will help you determine goals and provide dedicated support to achieve them. Marketing assistants and directors will initiate contact with you to make sure quarterly goals are being met. An end of the year recap and goal generation for a new year is key for continued success.
Increased Profit
If your company invests in a marketing company or agency, an increase in profit should be measurable. Every year Vision 2 Market checks in with customers to make sure there is a clear return on investment. Not sure if the marketing or advertising efforts for your company are working? If yes, there is a good chance it isn't.
Increase Your Human Capital In 2022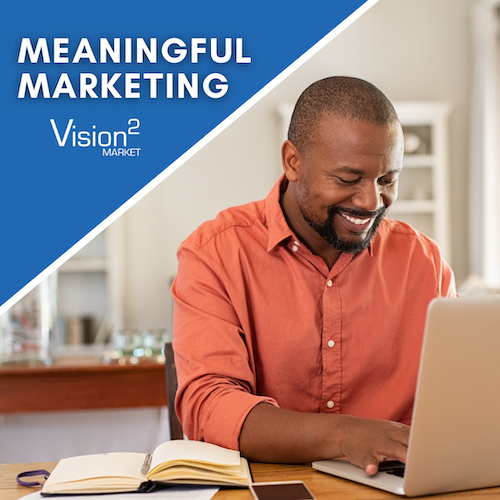 Align your business with a digital marketing company with your best interest in mind. Choosing the right company will be half the battle. Try to select an agency that stays up to date with the latest in content marketing, website design, website optimization, and social media news.