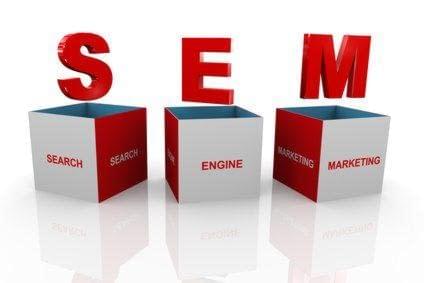 17 Mar

Search Engine Marketing – Paid Online Advertising That Works

Search Engine Marketing simply put is paying to participate in online ads. Search Engine Marketing is a great way to drive traffic to your website, landing page or App. Search Engine Marketing is often referred to as online advertising or pay-per-click (PPC) advertising. There are many paid online advertising opportunities that can help grow your business. The trick is to participate in paid online advertising that works for your business.

SEARCH ENGINE MARKETING RESULTS ARE MEASURABLE! 

One of the great things about search engine marketing is that the results are measurable. Google, Yahoo, Bing, Facebook, Linkedin, Twitter, Pinterest, Houzz, Angie's List, Thumbtack and many more offer paid online advertising opportunities so you can help reach customers. Most of them have analytics built in their platforms so you can measure the effectiveness of your ads.

Not only can you measure the results of your ad but you can literally tweak your ad performance within minutes. This is definitely a major advantage over print advertising. Once your print ad is published there isn't anything you can do to alter it. Search Engine Marketing allows you the opportunity to adjust the contents of your ad within minutes. You can direct customers to a specific page on your website or have them opt-in to an offer.  These are great ways to track results.

WHERE TO ADVERTISE?

Clients always ask me where they should advertise. This is a very good question and the answer always varies by industry and the target market they are trying to reach. Google receives one third more traffic than the other search engines. Facebook has 1.3 billon users of all different ages, genders, ethnicities, nationalities and religions. It's hard to ignore the amount of people using Google to do searches and Facebook to engage one another on a daily basis.

Other platforms like Pinterest and Houzz have more female users. Participating in search engine marketing all depends on your objectives and who you are trying to reach. If your goal is to reach business owners or professionals, Linkedin may be a good option. Pay attention to website and TV ads in your local area. Angie's List and Home Advisor do a significant amount of regional advertising. If they have a presence in your market and you offer products and services to homeowners these might be good advertising opportunities for your business.

Based on my experience, consistent paid online ads work if you are advertising in the right place. It may take at least 6 months for good results. Clients typically budget 4-5% of their total annual sales towards advertising. For more information about search engine marketing and search engine optimization visit Search Engine Land as a resource.