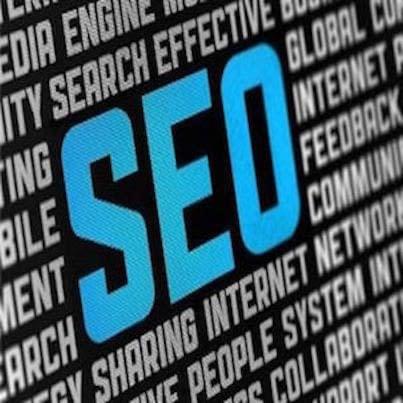 03 Mar

Small Business Marketing And Advertising – It's A New World

It's a new world when it comes to small business marketing and advertising. I recently received a call from a small business owner new to search engine optimization and social media. These calls are always great for potential new business. Beyond that, it's always an opportunity to educate myself about what's going on in the minds of small business owners.

SEO, SEM, PPC, & ROE!

I find myself discussing small business marketing and advertising terms often. Terms like Search Engine Optimization (SEO), Search Engine Marketing (SEM), Pay-Per-Click (PPC) and Return On Engagement (ROE) are asked about most often. These terms are not new to small business owners. I am just recognizing the need to do a better job of educating clients about what's involved when participating in these small business marketing and advertising opportunities.

Not only are small business owners familiar with these marketing and advertising terms, most of them recognize the importance of participating in these opportunities. A lot of business have said they don't understand how the latest marketing and advertising options work. Rightfully so, since they change so often and it's not their area of expertise. I think the challenge comes in explaining marketing and advertising terms so small businesses owners can understand how they can leverage them to grow their business. So here's my attempt!

Search Engine Optimization

Let's start with Search Engine Optimization (SEO). I will discuss the other small business marketing and advertising terms in future blogs. If you are a small business interested in SEO here's what you need to know. First, SEO simply put is the process of getting the search engines to find your website so customers can find you! How can you get involved in SEO and improve the visibility of your website? That's a great question because the answer changes as fast as the search engines update their practices which can be daily.

Second, search engines like Google, Yahoo & Bing are always trying to deliver the best search results to users. I've found that everything is about relevancy when it comes to good rankings. For example, if someone is searching for a small business marketing and advertising company it's best to have copywriting and pictures relevant to that exact subject featured on your website. This seems rather elementary but it takes research on specific keywords and phrases to increase your visibility on major search engines.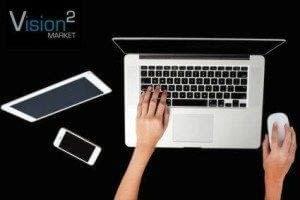 Most business owners include words on their website that describe their products or services only from their perspective without taking the user experience into consideration. Put yourself behind the computer doing a search. Think about the terms and phrases you would type in when looking for a product or service. Ask friends and family what words and phrases they would type into the computer when looking for the type of services or products you sell. Ask a marketer to do a keyword analysis. Does your website include keywords and phrases on your website? Don't stuff your website with keywords and phrases. That strategy is old school and will actually harm your website rather than help it! You can do a mix of what's called onsite and off-site SEO.
Onsite SEO
Onsite SEO refers to optimizing your site with rich content that includes relevant keywords, phrases and pictures. Basically, onsite SEO refers to the actual content you feature on your site. Did you know that it's possible to optimize photos? Yes, search engine technology can read the alternative text that you use to describe photos. If your blog is built and managed within your website, I consider it onsite SEO. If your blog is not managed on your website but is linked to your website I consider it off-site SEO. There is so much to cover when it comes to SEO. The main thing you should know is that it's important to keep your content fresh to get good search engine results. The search engines do not want to drive users to sites with out-dated content. That doesn't provide the user with a good experience.
Off-Site SEO
When it comes to off-site SEO there are a number of search engine business listings that can be updated to give your business more exposure online. Basically, off-site SEO refers to factors not on your site but may link to your site that can improve your visibility. There are well over thirty small business listings that can have a positive impact on your search results. Make sure your business listings are up-to-date and 100% complete with your information. For example, just to name a few check out:
Yelp,
Angie's List &
Merchant Circle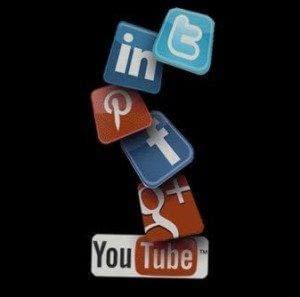 Facebook, Twitter, Linkedin, Google +, Pinterest, Instagram and Houzz are just some of the social media outlets that can provide good search engine results based on your business. You'll want to participate in social media weekly, make sure that your business profiles are kept current and that your social media platforms are linked to your website.
It's also important to partner will other local businesses, clients and organizations you support to obtain inbound links to your website. Be strategic and form alliances with non-competing businesses that have great sites and believe in the importance of SEO and participating in social media. Do you have an online customer review strategy? Did you know consumers are more likely to do business with you if you have four or more online reviews? Reviews matter and good search engine rankings matter if you want to maintain consistent traffic to your website.
Create compelling content, be consistent and capitalize on all that's happening in this new world of small business marketing and advertising!