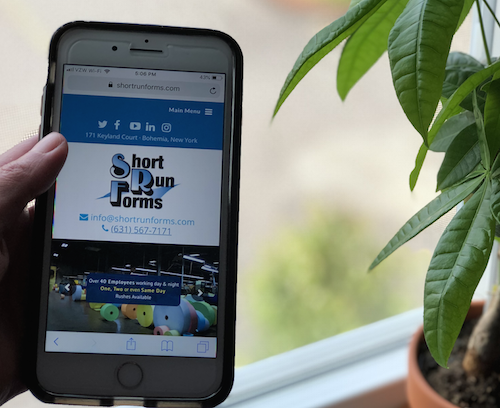 31 May

10 Steps to Create a Mobile Friendly Website Design

Mobile friendly website design is absolutely a must for any size business. It's been four years since Google made mobile responsive website design a search engine ranking factor. If you haven't converted your old website to a mobile friendly website design, there is no time like the present.

Maybe you are just starting a new business. This blog features 10 steps for new business owners who might be interested in developing a mobile friendly website design. If you already have a website, there will be some tips for seasoned entrepreneurs too.
1. Brand Name & Logo
A strong brand and logo design for your mobile friendly website design is key.
Your business name is extremely important. If you already have a business name that resonates with consumers you are ahead of the game. Maybe you need a business name. Consider a brainstorming session with your marketing team, business partner, friends, or family.
If you don't have a marketing team, consider hiring a marketing and advertising agency to develop a brand name and unique logo design custom to your business. Don't underestimate your brand name and logo. Having a great brand name and look is important even for small local businesses. If you have a medium sized business or a large corporation, you can consider rebranding and updating your logo using a professional graphic designer. It is very common for companies to update their brand look and feel, especially if you are in business for ten years or more. Sometimes the look you created for your business when you first opened can seem outdated. For example, Vision 2 Market updated the advertising agency's logo for its 10 year anniversary back in 2016. Sometimes a simple font change or tagline can make the world of difference.
2. Domain Name
Does your business name match your domain name? It is true that finding a domain name to match your business name is a challenge as less .com names become available over time. It is still possible, you can create a reasonable variation of your business name that includes your business name or products and services. There are lots of ways to get creative if your dream domain name isn't available.
3. Mobile Friendly Website Design Hosting Provider
Select a hosting provider like GoDaddy or BlueHost and search to see if your domain name is available. If you can purchase your domain name, I recommend adding privacy protection to reduce email spam or fraudulent direct mail.
If you choose to hire a freelance website designer or digital marketing company to manage your website, always check with them if you receive invoices in the mail to renew your domain name or host your website.
Once you purchase a domain name from your hosting provider you can contact their support to purchase a website hosting plan. If you are already working with a website developer or advertising agency, they can simplify the process of helping you purchase the best website hosting plan for your business. WordPress hosting plans are great to purchase if you want to build a mobile friendly website for your company.
4. Choosing A Mobile Friendly Website Theme
Most website hosting providers offer WordPress mobile friendly website themes you can choose from. If you select a website theme you like, you can begin customizing it with your logo, business hours and information, graphics, words, and products and services. You can also upload a different WordPress theme if you decide to go with a third party source.
5. Website Security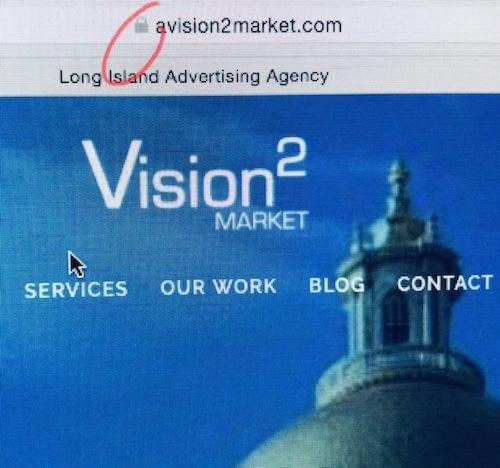 Website security is important for all size businesses whether you sell online products or not. It's best to purchase website security to protect your website from malicious attacks. You would not want to spend thousands of dollars and time to build your website and not have protection. It's also a good idea to consider spam blocking protection such as Akismet. If you are planning to have a contact form on your website install a reCAPTCHA form for added security. Website security is another search engine ranking factor. No search engine wants to direct customers to a website that could potentially be vulnerable. Privacy policies are essential as well so visitors will know how you share and use their information while they are on your website and interact with it.
6. Regular Website Backups
Any good web hosting company or provider will backup your website on a daily basis. I recommend daily website backups and updating your website content on a regular basis. Daily website backups can be purchased for a fee. You can also choose to back up your website every 30 days but keep in mind you may lose website updates if something happens to your website at any time during the month.
7. Set Up A Professional Business Email Address
You can also purchase a professional email address to match your domain name. For example, info@123domainname.com or yourname@123domainname.com. Vision 2 Market has helped many business owners set up a professional email address. Some businesses still use AOL email or Gmail addresses since they are free of charge. Using a non-branded email address has fewer advantages. If you don't pay for a professional email address, there are no guaranteed protections. You are at risk for losing email correspondence since you don't actually pay for an email address. An AOL or Gmail email address doesn't help your company branding either. It's best to choose a professional email address that can help solidify your brand name in the minds of customers.
8. Website Design Business Photography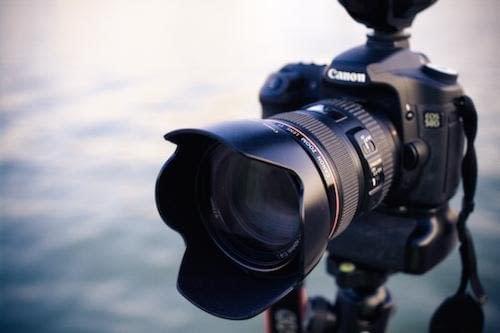 Have you been shooting in-store photography or videos of your products, employees and exterior building? It's best to have some authentic business photography to help represent your company online. You can choose stock photography but there is nothing like using professional photos on your mobile friendly website design. You can also use any photographs and videos you take to portray your company on search engine business listings.
9. Website Copywriting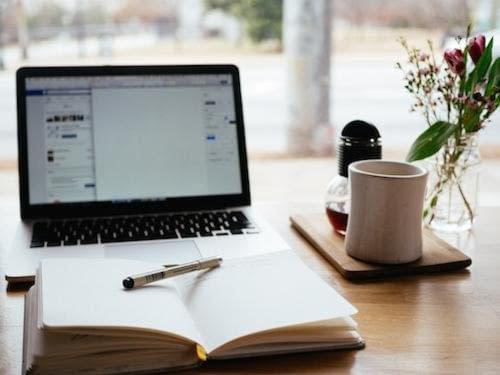 The copywriting you use on your website is very important, especially on the homepage. Major search engines crawl through your homepage for keywords or long tail phrases. The words you use on your homepage are key to helping the search engines show your website to potential customers searching for your store, business services or products. Your copywriting should be search engine friendly. Your homepage is the storefront to the world online whether you have a brick and mortar or independent practice.
Don't skimp on the writing for your mobile friendly website design.
Develop a page of writing for each product or service you offer. Don't skimp on the writing or pages. Write about features, benefits, pricing, and more. Use photos and video to depict your copywriting and strategically place the images on your website to break up the writing as you scroll down on a mobile phone, tablet or desktop. The images help keep the reader interested in your website and the pictures and videos reduce the wordiness.
10. Plan To Update Your Mobile Friendly Website Design Regularly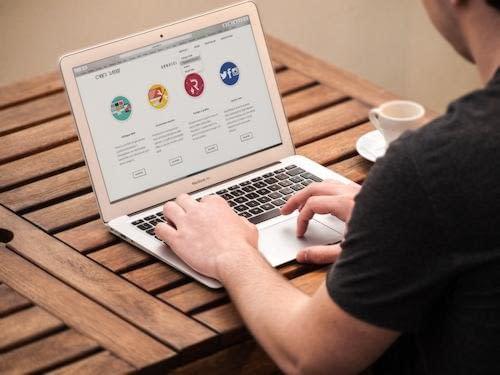 Keep in mind that a website design is never truly finished once you build it. It will definitely be a load off your mind once the majority of the work is complete. In order for your website to be effective, you must update it regularly with new information and participate in search engine optimization on and off your website. Paid search engine marketing can also produce immediate leads.
Relevant content is still the name of the game. Keep that in mind as you build your new mobile friendly website design. The search engines are more likely to crawl through your website if you post new content regularly.
If you haven't updated your website in a while, add fresh and relevant content. Consider updating your website design with the latest WordPress theme or technology. If you are selling a new product or have a new service, add it to your website. Feature a blog to share company information and tips. There is always something you can do to enhance your overall website design. For best results, work with an advertising agency or freelance website designer to help guide you along the way.
No matter what you decide, best of luck with your mobile friendly website design and don't lose sight of maintaining your site with a website design company once it is built. If you are busy running the daily operations of your business, a website designer or digital marketing agency can be a huge asset in helping to keep your site up-to-date.
For more information about mobile website design contact Vision 2 Market.