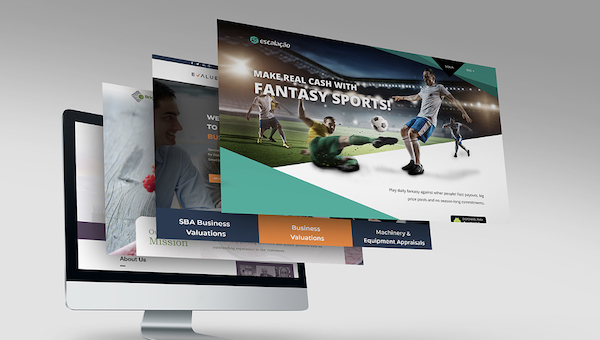 29 Sep

Website Designers at Vision 2 Market Share Top Site Features

Website designers at Vision 2 Market have built hundreds of websites in various industries. A website design is a necessary step to take for any business. Whether you're starting a new business, turning a side hustle, or growing an existing business, website developers can help move your company in the right direction.

What kind of website is best for your business? What does your company do? How do you make a profit, and what are your website objectives? These are just a few questions to ask yourself. There are many types of website designs and features to choose from. You can use many fancy features. However, fancy features don't always mean you'll build the best website. Some website developers are more interested in making content look nice. A great looking website is important. Nevertheless, how your website functions is key as well.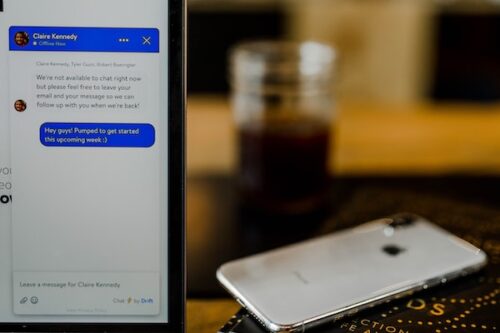 Think about enhancing the user experience. What will give your customers the most user-friendly website experience? You will want to satisfy customers, increase traffic, and grow your business. Getting leads through your website is a main goal. The website developers at Vision 2 Market share the many different types of sites and possible features.
DIFFERENT TYPES OF FEATURES WEBSITE DEVELOPERS RECOMMEND
E-commerce sites, also known as online stores, are websites almost everyone knows about. Amazon may be the first name that comes to mind. Online shopping is a type of electronic commerce that allows customers to purchase products or services 24/7. Purchases can be made directly from a vendor via the Internet using a web browser or a mobile application. Consumers locate a product of interest by going directly to the company's website or utilizing a search engine to look for other suppliers. E-commerce websites can be a great way to make residual income for your business. Just be on the lookout for website developers that seek a large sum of profit from your shopping cart.
Portfolios are ideal to show off your work professionally. Especially, if you are an artist, writer, photographer, designer, website developer, or any creative professional who wants to showcase their best work. Portfolios can be designed in creative ways to present your work to potential new clients. Portfolio websites can make a stunning first impression to potential employers and enhance your online presence. Not to mention, you have the option of adding sections to directly share information with buyers. You can create specific pages to direct customers about how to contact you, answer questions, provide quotes, and even accept payments.
A landing page, also called a lead generation site, is a single web page that opens after clicking on a search result, marketing promotion, email, or online advertisement. If you want site visitors to perform a specific action quickly, a landing page can be a great solution.
Calls-To-Action For A Landing Page
Sign up for a free trial
Subscribe to a newsletter
Contact us for additional information
Schedule an appointment
Request a free brochure & more
Book a consultation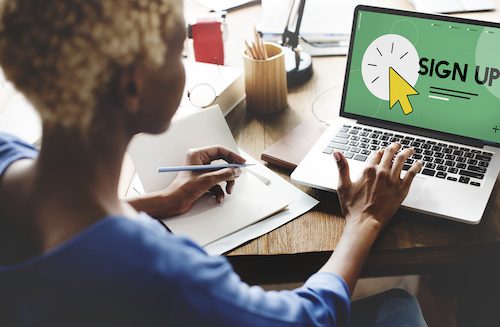 You can collect personal information from your site visitors such as their name, phone number, and email address with a landing page. The goal is to make new contacts who might turn into leads or prospects for your company. Therefore, it's a good idea for website developers to place contact buttons throughout a site.
Types Of Websites To Benefit Your Business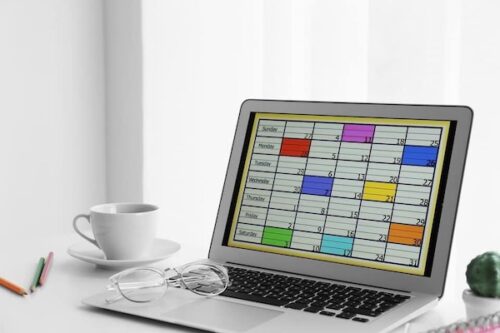 An online booking website uses digital channels and the internet to let your customers make appointments directly through your website. Having a "BOOK NOW" button on your website allows customers to make appointments or reservations automatically. It eliminates the need for you to do it yourself in person or over the phone. This can free up lots of your time. Save time by allowing customers to book available appointments online. Increase work productivity and save both time and money in the long run. Online booking tools are an excellent solution for businesses like hotels, salons, spas, and medical offices. If your business provides appointment-based consultations, online booking features can help reduce your workload.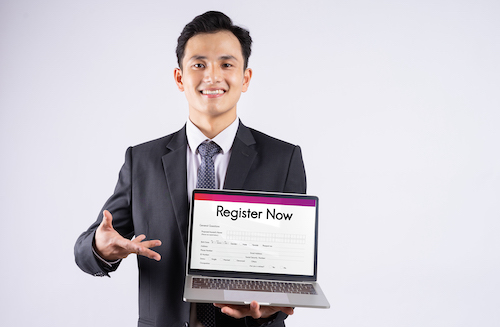 An event website can be used to increase the number of people that attend a future event, such as a concert or a fundraiser. Use an event website to display specific information about your event. For example, you can feature a location, venue, and timeline of events. An event website will allow attendees to register and pay for tickets. Platforms like Eventbrite can simply build event webpages or embed "BUY NOW" buttons for your event directly on your website.
Subscription Websites Generate Income
A media website is the way to go if you're creating a magazine, online news site, or other publication. A media site can be beneficial if you just want to have an organized place to share articles or videos. You can showcase and manage materials for an online audience on a media website. Ads and subscription memberships can be used to finance your media website. Registered members access certain content if they subscribe, and you generate money from subscriptions.
Directories provide a searchable database of the individuals or firms you want site visitors to explore, visit, or buy from. If you operate an organization or your business is based on filtering leads to other businesses, a directory website can be helpful. Directories list businesses within niche-based categories such as Veteran-Owned, Women-Owned, LGBTQ, Disability-Owned businesses and more.
WEBSITE DEVELOPERS CAN ENHANCE A SITE WITH ADDITIONAL FEATURES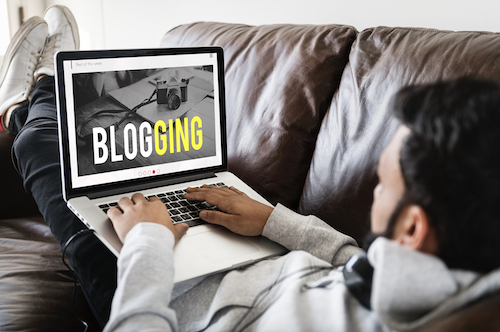 A blog can be its own website or part of a bigger website. It is an online platform that allows you to share written information, as well as photos, videos and links with others. This can be a great way to get your thoughts out there or use content marketing to help increase interest in your products and services. Blog writing is an essential part of any marketing and advertising plan. It's a wonderful method to keep your customers up to speed on company news. You can also feature new products and additional services. Consider how many times you've clicked on a blog headline you saw on social media.
REAL-TIME HUMAN CHAT SERVICES
Web chat is a great tool when used correctly. Website developers carefully design chat features to entice customers to connect with you in real time. Beware of using bots to answer customers. Sometimes online robots are not the best at answering live questions. You do not want to turn customers off. Chat features and tools should make it easy for customers to communicate with you quickly. Customers today want instant gratification. If you are unable to answer questions, provide solutions, or guide customers to the right resources, a chat feature may not be right for your business. It's important to connect with a knowledgeable salesperson from your company. Maybe sharing how-to-videos with customers would be helpful. Make a list of what customers typically ask about. Then be ready to provide great customer service via chat.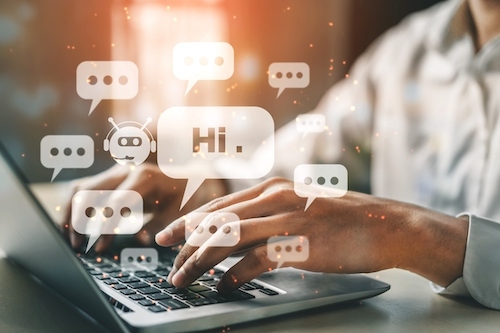 Interactive Polls can help you obtain customer feedback easily. Are you meeting or exceeding customer expectations? Opinions from customers can go a long way. Polls can help determine where you actually stand. Some customers may prefer to write feedback and submit comments. As a result, you may receive more honest feedback.
Improve services and add product lines to satisfy customers even more with feedback. More importantly, customers feel valued when you ask for their opinion. If you recognize something they noted, it shows you care about their feedback. Above all, a customer centric website is a valuable asset to any company.
Interactive WebSite Features For Customers
Contact forms are an ideal way to collect customer information from your website or landing page. Website developers include contact forms or buttons throughout the pages of a site. Customers usually fill out their name, email, phone number or address depending on what your business requires. Keep contact fields short and easy to fill out. Customers are more likely to fill out forms with less fields.
Online forums, often known as a message board, can also be its own website or a feature on a larger website. Individuals can have online discussions in the form of posted messages. Unlike chat rooms, messages are frequently longer than one line of text. Online forums can store messages briefly so you can have a log of communication. You may wish to include an online forum on your website. It allows users to give you feedback on your business, products, or services. You can create a separate online forum that draws people together around a certain niche concept as well.
In conclusion, before building a new website or redesigning your site, discuss the different types of sites and features available with your website developers. It's easier to incorporate new website features earlier on in the design and build phase. However, you can easily add a blog, e-commerce, chat, polls, forums and more as you build your business. Contact the website designers at Vision 2 Market to discuss your new website design or rebuild.